'On Golden Pond' play dates, times and ticket information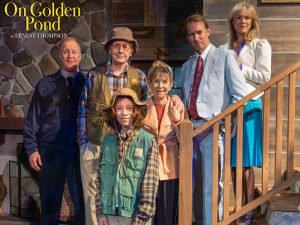 Play:  On Golden Pond
Playwright:  Ernest Thompson
Synopsis:  Retirees Norman and Ethel Thayer return for the summer to their serene New England lake house to relax and listen fondly to the loons. As irascible Norman and kind-hearted Ethel settle in for a peaceful summer, their quiet lives are turned upside down when their estranged daughter unexpectedly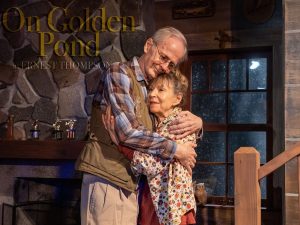 leaves behind her fiancée's teen-aged son.
Director:  Director Greg Longenhagen (Maytag Virgin)
Ensemble Set Designer: Robert F. Wolin (God of Carnage
Costume Designer:  Alice Neff (Over The River and Through The Woods)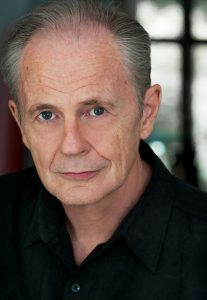 Lighting Designer:  Eli Carnahan (Native Gardens)
Sound Designer:  Katie Lowe (The Importance of Being Earnest)
Ensemble Stage Manager:  Amy L. Massari (Freud's Last Session)
Cast:
Ethel Thayer:  Susan Greenhill (Becoming Dr. Ruth)
Norman Thayer:  Martin LaPlatney (Morning After Grace)
Chelsea Thayer:  Anne Bowles
Bill Ray:  Christopher Kelly
Billy Ray:  Braden Odum
Charlie Martin: Patrick Noonan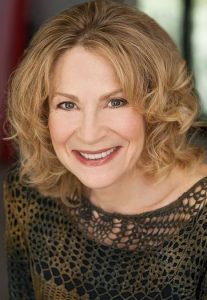 Play Dates and Times:  Curtain times are
Tuesday – Saturday at 7;00 p.m.
Wednesday, Saturday and Sunday at 2;00 p.m.
Parking: Florida Rep's parking lot opens 2 hours before each performance and offers guests FREE PARKING across the street from the Arcade Theatre.
Tickets:  Single ticket prices for On Golden Pond are $63/$59 for regular performances through March 5.
Sponsor: On Golden Pond is sponsored by Janet & Bruce Bunch and Noreen Raney, with media sponsorship by WGCU Public Media.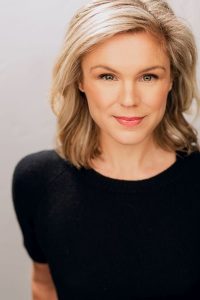 About Florida Rep:  Florida Repertory Theatre celebrates 25 years of producing professional, live theatre in the Fort Myers River District. Performances are held in the Historic Arcade Theatre and the ArtStage Studio Theatre on Bay St. between Jackson & Hendry.
Hurricane Ian Update: Florida Rep suffered damages from the storm, however, the Historic Arcade and ArtStage Studio theatres have been remediated and repaired and are presently welcoming audiences.
February 15, 2023.