Addams Family musical fan favorite since Broadway debut in 2010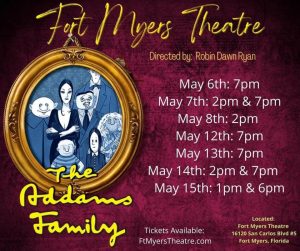 Fort Myers Theatre is bringing The Addams Family to the stage May 6-15. This comical feast embraces the wackiness in every family – and every father's nightmare.
Wednesday Addams, the ultimate princess of darkness, has grown up and fallen in love with a sweet, smart young man from a respectable family– a man her parents have never met. And if that wasn't upsetting enough, Wednesday confides in her father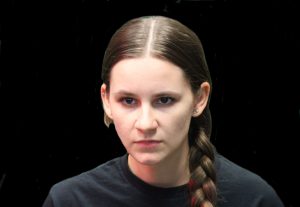 that she's agreed to marry him but begs him not to tell her mother. Now, Gomez Addams must do something he's never done before – keep a secret from his beloved wife, Morticia. Everything will change for the whole family on the fateful night they host a dinner for Wednesday's "normal" boyfriend and his parents.
The Addams Family first came into existence as a series of cartoons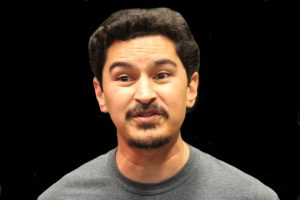 in The New Yorker, but the creepy and kooky, mysterious and spooky family became known 'round the nation when the TV adaptation premiered. Characters like Gomez, Morticia, Uncle Fester, Lurch, Grandmama, Wednesday, Pugsley, Pubert Addams and Thing all come to life in the stage production, which premiered on Broadway in 2010. The musical has been a fan favorite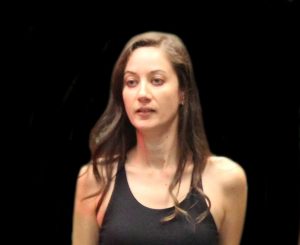 on the theatrical scene ever since.
Fort Myers Theatre is located at 16120 San Carlos Boulevard in Fort Myers.
Go here for play dates, time and cast.
April 23, 2022.