'Light Bringer' not just an hour well spent, it's a wise investment of time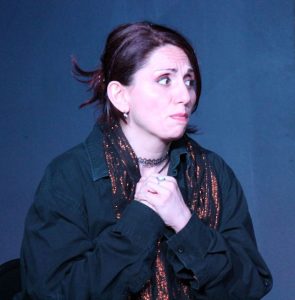 On the same day that hundreds of people took to Fort Myers' streets to protest Florida's new anti-immigration law, Laila Lee did her part to put a very human face on the heavy price immigrants are willing to pay to assimilate into the fabric of American society. Her 60-minute show, The Light Bringer, made its debut in the Alliance Classroom Theatre on the first night of the inaugural Fringe Fort Myers festival.
The Light Bringer is Lee's deeply personal coming-of-age memoir. But her passage from childhood into adulthood was colored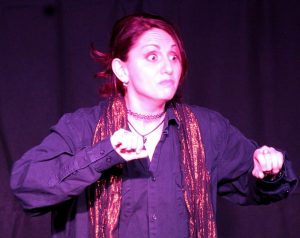 by her simultaneous transition from the repressive strictures of her Arabic upbringing to the freedom of choice that undergirds American culture. The more Laila and her siblings embraced and exhibited these freedoms – to decide what music they loved, which movies they watched and the clothing styles they wanted to wear – the more her panicked parents cracked down on them.
This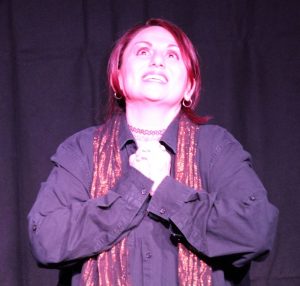 tension between parents and teenage daughters plays out to varying degrees in virtually every household across the United States. But in an Arabic household, particularly where the parents have emigrated from an Arabic nation such as Palestine, Saudi Arabia or Egypt, the dichotomy becomes a conflict of epic proportions. This was definitely the situation in which Lee found herself as she progressed from high school into college at the turn of the 20th century. Suddenly, every choice, every decision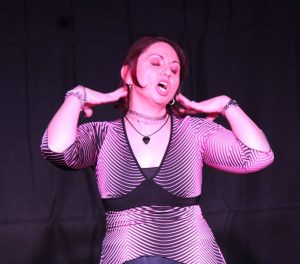 became haram – an activity forbidden by Islamic law – or at least her father's interpretation of its mandates and prohibitions.
No parent relishes losing control of their children. In immigrant families, this loss of control also entails a loss and seeming repudiation of the family's culture and traditions. But in a paternalistic, misogynistic environment, the reaction can become abusive, even violent. In Laila's case, her father's solution to his daughter's increasing defiance and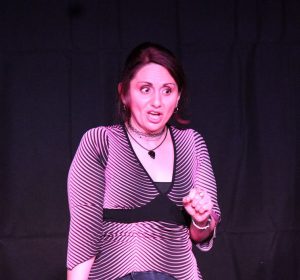 rebelliousness was an arranged marriage back in Palestine. That incident gave rise to the evening's most emotional, evocative and tear-inducing moment in show rife with raw and unvarnished vulnerability.
There's an old adage that says that laughter is the best medicine for whatever ails you. This is certainly on display in The Light Bringer, where Laila Lee exhibits a wry observationally-based wit that places her audience at ease, endears them to her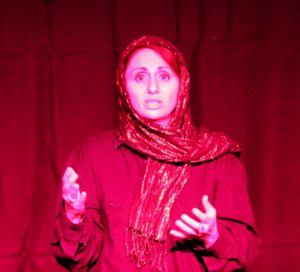 dilemmas and eases the psychological tension-bordering-on-abhorrence that underlies her story. It wasn't the Statue of Liberty that greeted Laila and her family when they first arrived in New York City. No, it was the golden arches of the establishment that serves the food most identified with America – McDonald's! It wasn't Disney World they visited when they arrived in Florida. No, it was a cramped, rundown duplex in burgeoning metropolis of Haines City, where a big night out was grocery shopping at the Piggly Wiggly.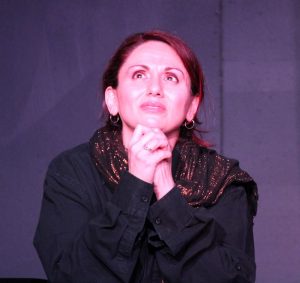 And then there's the "unibrow" story that had audience members rolling in the aisles with peals of laughter.
Lee is a master storyteller. She uses laughter to heighten the drama of her overarching message, which resonates with parents and children, whether their families have been in America for generations or have just arrived. The Light Bringer is an hour not just well spent, but wisely invested in a better understanding of family dynamics and the unique challenges faced by all immigrants, not just those of Arabic descent,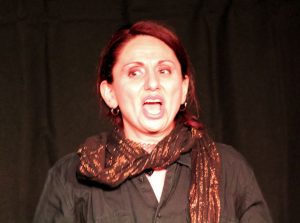 as they assimilate into American society.
Make plans to see The Light Bringer. Lee will perform her on-stage memoir two more times during Fringe Fort Myers, at:
5:30 p.m. on Saturday, June 3; and
1:00 p.m. on Sunday, June 4.
June 2, 2023.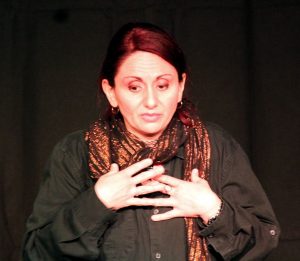 RELATED POSTS.