Jim Brock returns to the stage in Ghostbird's 'Catastrophe' and 'Ibb'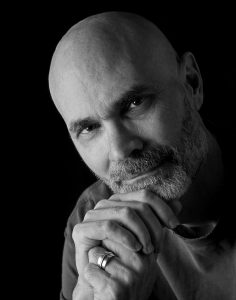 Ghostbird Theatre Company will produce two short plays on May 4 during Art Walk in the Langford-Kingston Home. The first is Samuel Beckett's Catastrophe. The other is Barry Cavin's Ibb, which is an acronym for "inspired by Beckett." Jim Brock will perform in both plays.
Jim's acting credits include Dr. Cyrus Teed in ORBS! and The Perfect Island of Dr. Teed, Father and Old Man in No. 27, Tereisias in Antigonick, Meigs in The Guardsman (which he also translated), Mr. Scratch in Wooden Mouth, Father in Because Beauty Must Be Broken Daily (which he also wrote), the Doctor in Woyzeck, Nagg in Samuel Beckett's Endgame, Venus in The Pumpkin Grower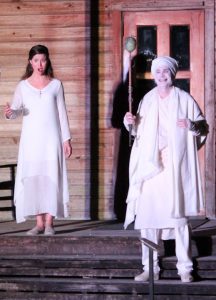 (which he wrote) and Henry in Mud – all for Ghostbird.
A Professor of English at Florida Gulf Coast University, Brock possesses more than 30 years of teaching experience in higher education, and is author of four books of poetry (including The Sunshine Mine Disaster and Nearly Florida) and two plays. He has won fellowships from the National Endowment of the Arts, the Alex Haley Foundation, the Tennessee Arts Commission, and the Idaho Commission for the Arts for his poetry. He also curates Versed in Florida for WGCU.
James holds a Ph.D. in American Literature and M.F. A. in Poetry Writing from Indiana University Bloomington.