Spotlight on Shangri-La Springs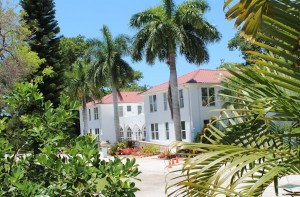 Shangri Ghostbird Theatre Company's next production will be held at Shangri-La Springs April 27-29. It's called No. 27 and was written specifically for the location by Ghostbird co-founder Katelyn Gravel and FGCU Theatre Professor Barry Cavin.
Shangri-La Springs is one of the most historic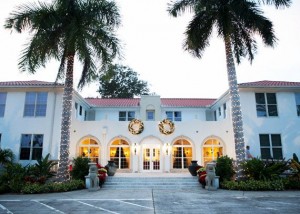 spots in all of Bonita Springs. The Mission-style structure was formerly a hotel, built in 1921 by the family of Fort Myers merchant, banker and developer Harvie Heitman on 8.1 acres of land in the heart of what is now Old Bonita. The family was developing property to the west and the 25-room Heitman Hotel provided potential buyers a place to stay while their new homes were constructed. The natural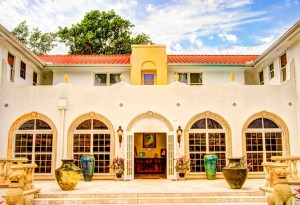 spring for which the town is named is located on the grounds and flows into Oak Creek.
The Depression brought hard times and the hotel was sold to the Haverfields and later to Walter Mach of the Cadillac family. Mach did elaborate remodeling, expanded the hotel to 50 rooms, and renamed it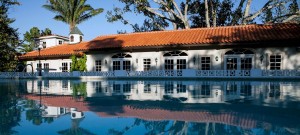 Villa Bonita. After that, the hotel was acquired by Dr. Charles Gnau, an osteopath interested in the health benefits of the mineral water from the springs. He added a spring-fed pool complete with a statue called the Indian Maiden of the Springs. The spring is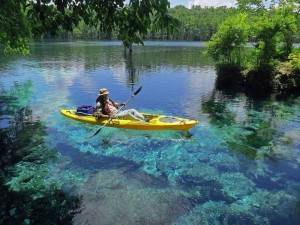 reputed to be the first healing spring in North America. (The next closest minerals springs spa is in North Port, north of Punta Gorda in Charlotte County.)
In 1964, R.J. Cheatham purchased the property. Cheatham was also interested in health practice, particularly natural hygiene. He obtained diplomas in Naturopathy, Homeopathic Medicine, Osteopathy Life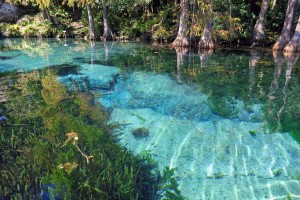 Science and Metaphysics. He improved the eight acres of ground to provide places for recreation and points of interest conducive to peace of mind and called the health spa, Shangri La.
In 1993, Leo Dahlman bought the property with the goal of developing Shangri La into a first class health resort.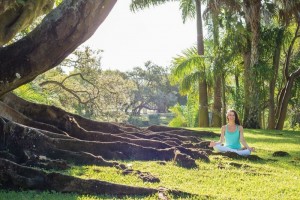 With a background in historic restoration and hotel management, he restored much of the property to its original grandeur. When the property fell into foreclosure and became available for purchase in 1998, conservationists Addison Fischer and Heather Burch acquired the property through the Lama Hana Land Trust, to protect the integrity of this important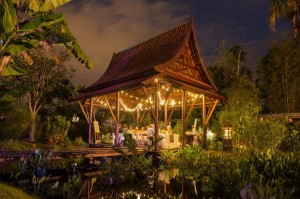 landmark in Bonita Springs. "In Europe, they have long tradition of spas being developed alongside natural springs," says current co-owner Heather Burch. "Europeans visited these spas to rest or recuperate."
Among the hotel and spa's many visitors were Babe Ruth and Buddy Hackett. "There's neat artwork in Bonita City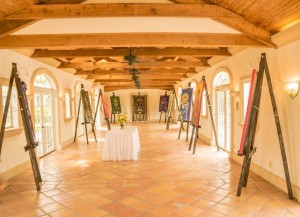 Hall that includes a spa with Babe Ruth, Buddy Hackett and others," says renowned historical preservationist J. Allison DeFoor, who once served as former Gov. Jeb Bush's "Everglades Czar."
True to its health and healing heritage, Shangri-La Springs today offers fine organic dining, a full-service organic spa and tours of the historic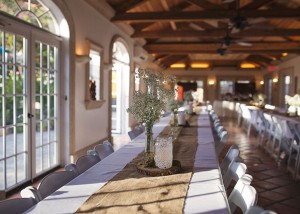 grounds and gardens. In addition to bringing in high-quality locally-grown organic ingredients, Shangri-La also boasts garden-to-table items raised in its certified organic garden and orchard. In addition to health treatments and massage, the spa offers yoga, meditation, dance and retreats. And operating from the conviction that art serves as an underestimated avenue to health, mindfulness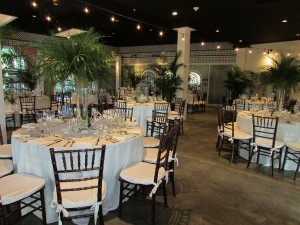 and joy, since March of 2013 Shangri-La has been featuring local artists and artisans in its shop and Great House Gallery, inviting plein air painters to the property and hosting monthly interactive multi-media nights.
But it was the land itself that most appealed to Ghostbird when it decided to produce No. 27 at Shangri-La Springs. "People know when they walk the grounds that they are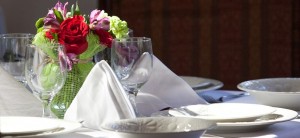 somewhere special," tout Heather and Addison Burch. "It is described as magical, a strong energy, a center of peace, sanctity and a sense of connection to all. One can't help but integrate the beauty of the earth and power of its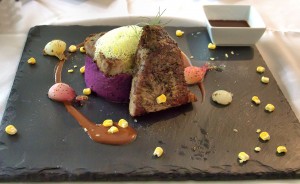 presence in all activities that take place at Shangri-La Springs."
And you will experience that up close and personally during No. 27.
But Shangri-La Springs is offering an optional dining experience in conjunction with No. 27. While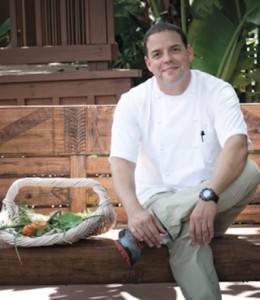 you are certainly welcome to attend the performance only, you can also couple your theater-going experience with an organic meal from the kitchen of Chef Pyro. Chef Pyro studied at the Institute of Culinary Education in New York City. He worked at Aquavit, L'absenthe, Tao and operated his own catering company called Pyro's Creations before joining Shangri-La as its Executive Chef.
If you'd like to sample Chef Pyro's latest creations prior to No. 27, reservations are required since seating for dinner is limited.  Please call 239.949.0749 to make your dinner reservations.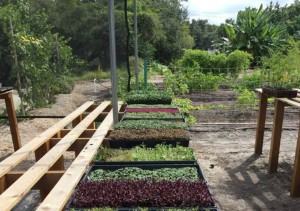 March 19, 2017.
RELATED POSTS.