Ghostbird presents Cyrus Teed's new vision of utopia in 'ORBS!'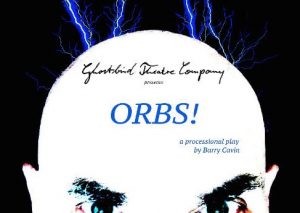 Cyrus Teed will be returning to his old haunting grounds in February. The leader of the Koreshan Unity Community is having another vision. This time, he imagines a clean new utopia – one to replace the New Jerusalem he and his followers built in Estero between 1894 and 1908. You can discover what the alchemist-turned-spiritual-leader has up his sleeve this time around during ORBS!, a site-specific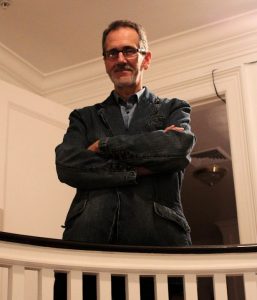 play by Barry Cavin that will be produced by Ghostbird Theatre Company in February.
Part Wizard of Oz and part old-time religion sermonizing, ORBS! will be presented in the format of a music-filled procession that takes place on the groomed paths of the historic grounds of the Koreshan Unity Community, where Teed and his follows lived, worked, worshipped, created and performed music, art, and theatre.
"The audience members will take an active part in the procession, serving as witnesses for a marriage ceremony as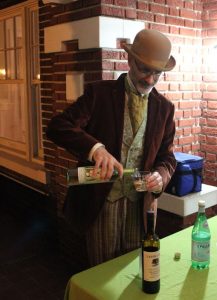 well as for a murder trial," reveals Cavin (2nd photo), an esteemed member of the theatre department at Florida Gulf Coast University.
His comedic piece of theatre also includes Calusa animal spirits who taunt Teed and provide the audience an irreverent spiritual and natural salve for Teed's madness.
"This is a true comedy, where Teed is given his deserved comeuppance, but it also is a cautionary tale about how we live with each other and with the natural world," adds Jim Brock (3rd photo), who plays Teed.
Other cast members include Katelyn Gravel (4th photo), Stella Ruiz (5th photo),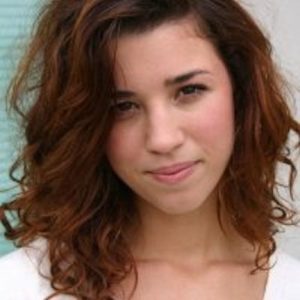 Kaleena Rivera, Dan Cancio, Kate Dirrigl, Linda Farmer, Hanny Zuniga, and Taylor Landers. Victor Ballo and Drew Goggin compose and perform original music, and puppets have been created by Tallahassee mixed-media artist Linda Hall.
ORBS! is the second play that Ghostbird has performed at the Koreshan State Historic Site in Estero. Two years ago, it produced The Perfect Island of Dr. Teed, a drama examining the convergence of pseudo-science, religion and utopian society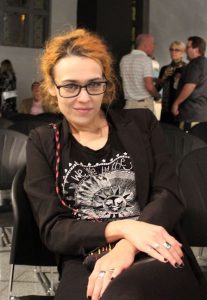 that was also written by Cavin, a rare academic who has studied Teed and his life work in depth.
Since its inception at the Sidney & Bern Davis Art Center several years ago, Ghostbird has increasingly gravitated to site-specific, experimental productions. In fact, it is the only theater company in the American South devoted to immersive, site-specific work.
"We do this really well and it's what we like to do in order to create a different-theater going experience," adds Ghostbird co-founder Brittney Brady (sixth photo). "After performances, we often hear people say, 'I've never seen anything like that before,' with the subtext being, 'I've never experienced anything like that before and thank you for that.'"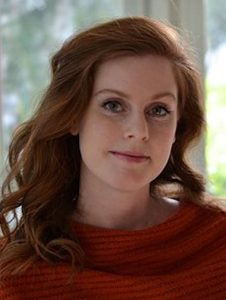 It's precisely because Ghostbird works hard to find just the right venue for each of its productions that it is now recognized as one of the ten best companies in Florida for live theater.
Designing productions in relationship to specific venues excites everyone in the company.
"We continue to grow artistically with our on-site collaborations," observes Cavin, who also functions as Ghostbird's Artistic Director.
With shows such as Antigonick(staged at artist Marcus Jansen's warehouse-based art studio in Fort Myers), No. 27 (performed at Bonita Springs'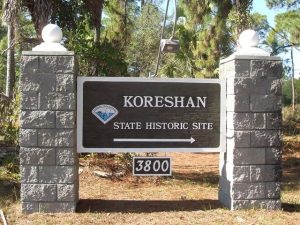 historic Shangri-La Springs), The Chicken Play (performed outdoors under the super moon and inside the screened pavilion at the Happehatchee Center in Estero) and this past November's Writing Shadows (performed in the Langford-Kingston Home in the downtown River District), Ghostbird has taken tremendous strides in just the past two seasons in developing performances in which the play and setting converse with one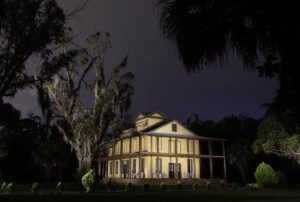 another.
The experimental theatre company takes its name from a swamp-dwelling ivory-billed woodpecker once thought to be extinct, but which has been spotted sporadically over the past two decades. Drawing upon the elusiveness, mystery and magic of its namesake, Ghostbird Theatre Company seeks to draw its audiences into those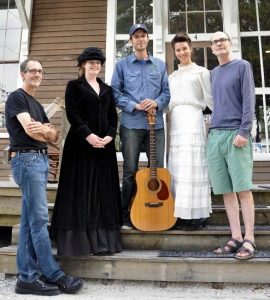 deep spiritual woods where they can discover loss, beauty, communion, reconciliation and hope.
Ghostbird's 2017-2018 season is made possible by grants from the Florida State Division of Cultural Affairs, the Lee County Visitor & Convention Bureau, and the City of Fort Myers.
January 25, 2018.
RELATED POSTS.