Hanny Zuniga is Alligator in Ghostbird's 'ORBS!'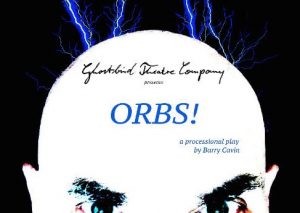 Ghostbird Theatre Company's next production is ORBS!, a site-specific play written by FGCU Theatre Professor and Ghostbird Artistic Director Barry Cavin. Conceived as a music-filled procession that takes place on the groomed paths of the historic grounds of the Koreshan Unity Community, ORBS! Revolves around Dr. Cyrus Teed's a modern vision of a clean, electric utopia for a new Adam and Eve.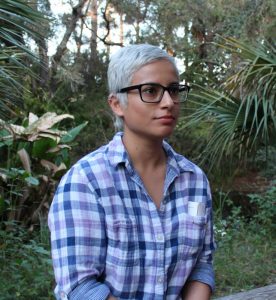 Hanny Zuniga plays Alligator.
Ghostbird audiences may associate Zuniga's name with playwriting more than acting. That's because she co-wrote The Chicken Play with Ghostbird co-founder and FGCU English Professor James Brock. But Zuniga knows the boards as a gifted actor, as well. She was one of the dancers, ancients and ushers in The Perfect Island of Dr. Teed, Ghostbird's last production in the Koreshan State Historic Site. She played The Chorus in Anne Carson's Antigonick, which Ghostbird performed in artist Marcus Jansen's downtown Fort Myers warehouse studio. And in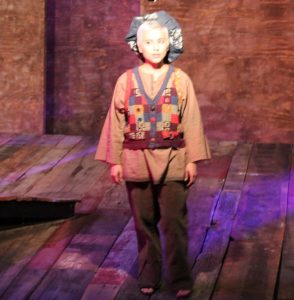 Barry Cavin's Wooden Mouth, Zuniga played multiple parts, including Gallybeggar, Gobo, Cloten and the Creature. Other acting credits include Kayleen in Gruesome Playground Injuries, Rock Woman in Because Beauty Must Be Broken Daily, Marie in Woyzeck and the Duchess Prospero in William Shakespeare's The Tempest (for FGCU TheatreLab) in November of 2016.
January 25, 2018.
RELATED POSTS.