'One Island' combines performance piece with art exhibit in Wasmer Gallery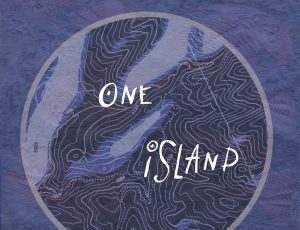 In collaboration with the Art Galleries of Florida Gulf Coast University, Ghostbird Theatre Company will present One Island during the month of June in the Wasmer Gallery on the FGCU campus. One Island combines a performance piece with an art exhibition.
"We have brought together a set of international artists and performers, inviting you to join us for an evening of quiet, a little music,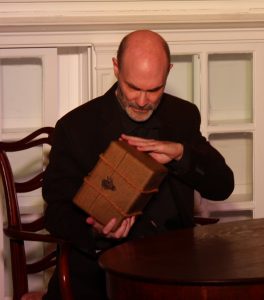 a little wonder, where we rise and find our own paths, where we learn to hold all that we love tenderly," says Ghostbird in its advance for the production.
400 million years in the making, the play follows a boy is at the sea, talking about the sea. And then the sea is in the gallery. And the performers are in it too. And on the sand, stretched out, trying to speak to each other in the wind, feeling all the things that can be felt.
The project's development began before but was obviously influenced by the pandemic.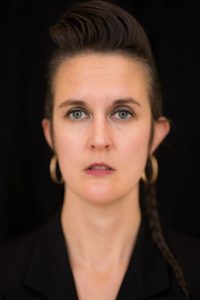 The play and correlative art exhibition evolved out of conversations extending over a span of two years between local playwright James Brock (2nd photo), U.S. Irish poet Kimberly Campanello (3rd photo) and Los Angeles-based theatre artist Brittney Brady (4th photo) about building a play that traversed the International Appalachian Trail, which runs from Florida, through Maine, across the Atlantic to Ireland and England, running down Western Europe, to Morocco.
"Initially, we wanted to produce a play that builds on the metaphor of Pangaea, the idea of a single continent," says Brock.  "However, as we continued our conversations about what Pangaea meant in terms of deep time, we realized a traditional play would not be sufficient to capture this moment and this place for us."
Fueled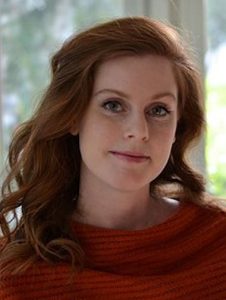 by this new vision, the collaborative team expanded and now includes Chinese conceptual designer Xiaoyue Zhang (5th photo), Chilean actor Carolina Vargas Romero (6th photo), German artist Philip Heubeck (7th photo), Nashville actor Juliana Morgan Alvarez and Fort Myers performer Katelyn Gravel.
After securing an Arts Project Grant from the National Endowment for the Arts, the creative team shared written fragments, poems, scenes, stories, images, songs, soundscapes and videos, from which they constructed both a performance piece and art installation. The work now involves dialogue, music, soundscape, video, poetry, and three-dimensional art that will stand as an
installation work as well as serve as a performance space.
"It has been like an excavation process," notes Brock. "We have been digging, pulling up new material, and then sharing it with one another. The work is built on the things we hold most tender. And we can't wait to share this in our Southwest Florida community."
Toward that end, Ghostbird reached out to FGCU Gallery Director John Loscuito about partnering to mount the evolving project.
"We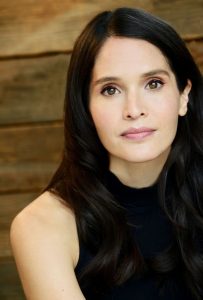 welcomed this opportunity to bring together these internationally significant artists and performers," says Loscuito. "We know our visitors and Ghostbird's audience will be moved by what they will experience at the Wasmer Art Gallery."
"The work is about deep time and space, ancient and inaccessible, but is also about where we are, here and now, amid the pandemic, the Russian invasion of Ukraine, the political and cultural atomization of our times," Brock amplifies. "Above all, it is about the ways we hold each other tenderly. In the intimate space of the Wasmer Art Gallery, audience members will occupy the same space as the performers, in this multi-medial performance. Or with the exhibition, an attendee can go on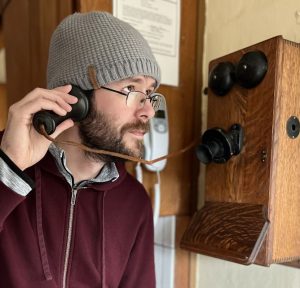 their own to explore these images, videos, objects, and soundscapes in their own time, solitude, and quietness."
The performances will run from June 8 through June 12, and the exhibition will run through June 25 at the Wasmer Art Gallery on the campus of Florida Gulf Coast University. Because of the size of the gallery and Ghostbird's desire to keep performances intimate and introspective, seating is limited.
For tickets and information, visit www.GhostbirdTheatreCompany.org.