'Snowbird Follies' opens Gulf Coast Symphony's 2022-2023 theater season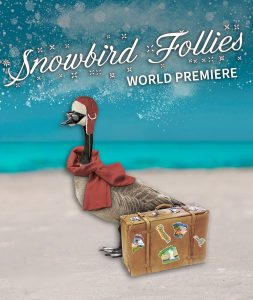 For the 2022-2023 season, Gulf Coast Symphony will be doing five productions. The first is Snowbird Follies, a show written by Maestro Andrew Kurtz and GCS Director DJ Salisbury.
"It's a revue, with a little twist," teases Salisbury.
"We've put some local history into a revue of songs you know along with songs you don't know," he continues. "Some songs will have parody lyrics that specifically reflect what it's like to be a snowbird in Florida, to live half your life in the south during the cold months and half your life in the north."
There will only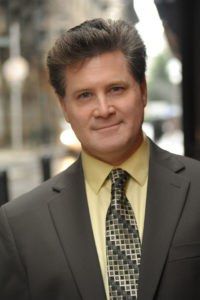 be four actors in the revue, two male and two female. In the opening sequence, the male actors will play Thomas Edison and Henry Fort at Pavese Barber Shop in the Earnhardt Building on First Street.
"Apparently, the entire community would show up on Saturdays to get their hair cut and all the gossip and news," Salisbury explains. "So that's where we open the show, at the moment Edison is endeavoring to convince Henry Ford to become a snowbird."
Fast forward to modern times, where two contemporary women engage in a similar discussion. One, a Florida resident, is trying to convince her friend from the north to become a snowbird.
"So we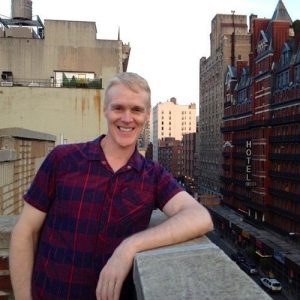 blend two songs, one a play on Winter Wonderland which we're calling Winter Summerland and the other called Snowbird Dream, sort of reminiscent of Teenage Dream by Katy Perry. But it's an original parody, and that's the tongue-in-cheek style we'll be going for."
Salisbury divulges that another set will pay homage to the jazz traditions established at McCollum Hall, which became a popular stop on the Chitlin Circuit in the 1930s and '40s, a network of tight, crowded nightclubs, dance halls, juke joints and theaters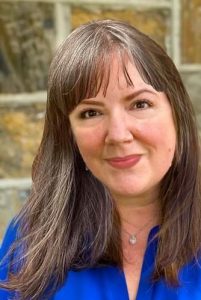 in African-American neighborhoods in the Midwest and Southeast that hosted some of the best talent in American music history. Among the Black entertainers who performed at McCollum Hall were Count Basie, Louis Armstrong, B.B. King, Lionel Hampton, Otis Redding, Lucky Milliner and Duke Ellington and his orchestra.
"It's fabulous show," effuses Artistic Operations Manager Julie Bearden Carver, who created a number of the arrangements included in the show. "I'm hoping that it will become a tradition here in Southwest Florida."
Snowbird Follies performs December 3-18 in the Music & Arts Community Center off Daniels Parkway in Fort Myers.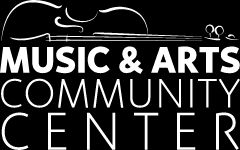 Founded in late 1995 by its current music director and CEO, Dr. Andrew Kurtz, the Gulf Coast Symphony (GCS) is now the second-largest non-profit performing arts organization in Lee County. GCS is comprised of the Gulf Coast Symphony, the Gulf Coast Chamber Orchestra, the Gulf Coast Jazz Collective, and the Music & Arts Community Center (MACC), which opened in January 2021.
This year over 100 programs will be offered that present the best in classical music, jazz, world music, dance, opera, film and musical theater. The Symphony will perform 15 shows at the 1850-seat the Barbara B. Mann Performing Arts Hall, but the bulk of Gulf Coast Symphony's performances will be staged in GCS' more intimate 300 seat theater at the MACC.