'Nutcracker' most performed ballet and Christmastime staple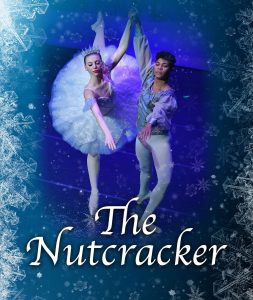 Gulf Coast Symphony and Gulfshore Ballet are partnering again this year to bring Southwest Florida the Nutcracker, the eternal fantasy of Christmas come to life on stage. Featuring Miami City Ballet principal dancers Katia Carranza and Luiz Silva, new choreography by Gulfshore Ballet Artistic Directors Iliana Lopez & Franklin Gamero and the timeless music of Tchaikovsky, this two-act ballet is guaranteed to please both classical aficionados and those who've never, ever attended a performance by a symphony orchestra, never mind a ballet company.
Russian composer Pyotr Tchaikovsky based the ballet on Alexandre (The Three Musketeers)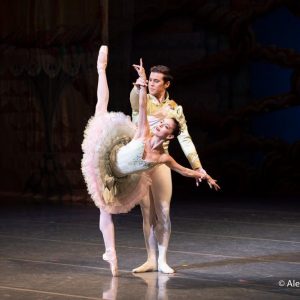 Dumas' 1844 adaptation of an 1816 holiday story by E.T.A. Hoffmann.  The story follows a young girl named Clara, who creeps downstairs on Christmas Eve to play with her favorite gift, a nutcracker. A mysterious magician by the name of Drosselmeyer is waiting to whisk her off on a magical adventure. After defeating the villainous Mouse King, Clara and the nutcracker fly on a golden sleigh through the Land of Snow to the Kingdom of Sweets, where the Sugar Plum Fairy serves up a dazzling display of dances,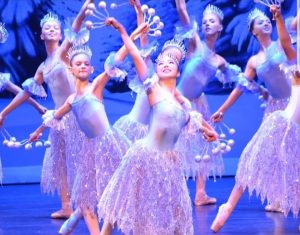 including her own. Back at home in bed, Clara is convinced it must all have been a dream. But was it?
The ballet premiered in St. Petersburg in December of 1892. The reviews weren't complimentary. Ever his own worst critic, Tchaikovsky thought little of it, labelling it boring and "infinitely worse than Sleeping Beauty." But in reality, the ballet's inaugural performance was marred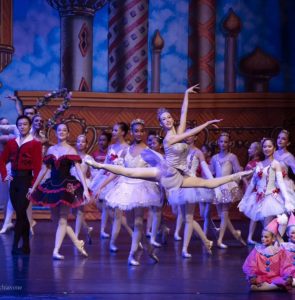 by substandard choreography, a mundane set and costumes and an uninspired performance by the ballerina who danced the role of the Sugar Plum Fairy. Since then, Tchaikovsky's Nutcracker has set the standard for magnificent over-the-top costumes and sets, captivating choreography and breathtaking dancing as will be on full display on December 10th in the Barbara B. Mann Performing Arts Hall. When you see it, you'll know first-hand why The Nutcracker today is the most performed ballet, bar none, and a Christmastime staple.
So plan on
joining the Gulfshore Ballet and the Gulf Coast Symphony as the lights dim, the music soars, snowflakes swirl, flowers dance, and a little girl dreams about Sugar Plum Fairies and handsome princes coming to life in an enchanted world. Performances are at 3:00 and 8:00 p.m. on Saturday, December 10th in the Barbara B. Mann Performing Arts Hall.
In addition, Gulfshore Ballet will perform The Nutcracker sans the live symphony at the new Tribby Arts Center at Shell Point on Saturday, December 17.
November 22, 2022.