'Chicago' play dates, times and ticket information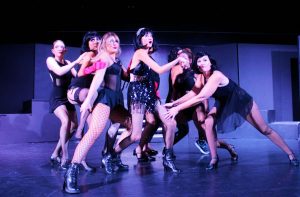 Play: Chicago the Musical
Book: Fred Ebb and Bob Fosse
Music: John Kander
Lyrics: Fred Ebb
Plot: Set in the legendary city during the "jazz hot" roaring 20s, Chicago tells the story of two sensational murderesses. Velma Kelly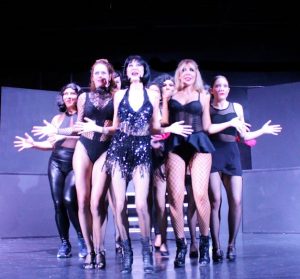 is the reigning queen of the Cook County Jail. Roxie Hart is an aspiring vaudeville headliner who lands in the clink for murdering her feckless extramarital lover. Both of these scintillating sinners enlist the help of the same lawyer – the charismatic Billy Flynn. To win the girls' freedom, Flynn foments a media frenzy. In the process, these femme fatales are catapulted to showbiz stardom with each vying for top billing. But Roxie's got some of her own tricks up her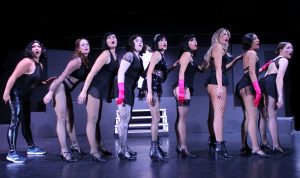 sleeve ….
Director:  Robin Dawn Ryan
Choreographer:  Robin Dawn Ryan
Dance Captain:  Paola Cifuentes
Sound: Trace Talley
Cast: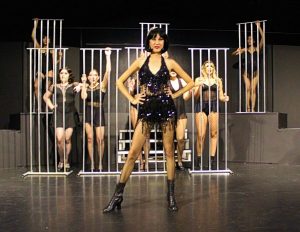 Velma Kelly – Paola Cifuentes
Roxie Hart – Eileen Little
Billy Flynn – Parrish Danesh
Mama Morton – Lauren Miller
Mary Sunshine – Joey Bostic
Amos Hart – Mark King
Merry Murderesses
Liz (Pop) – Missy Carmean
Annie (Six) – Linda Valyo
June (Squish) – Allison Lund
Hunyak (Not Guilty) – Miliani Roman
Mona (Lipshitz)  – Samantha Cueva
Go To Hell Kitty – Emma Luke-Said
Fred Casely – Jake Raterman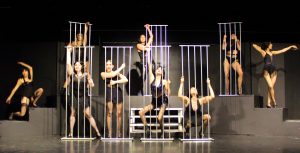 General Ensemble
Nikita Danesh
Sophie Virnig
Arco Williams
Terry Lavy
Rodney Randall
Play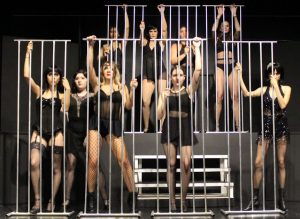 Dates and Times:  Performances are:
7:00 p.m. on Friday, April 28 and Saturday, April 29
2:00 p.m. on Saturday, April 29 and Sunday, April 30
Place:  Gypsy Playhouse, 244 Santa Barbara Blvd in Cape Coral.
Information:  For more information, please telephone 239-549-0827.
April 4, 2023.