Spotlight on 'Bad Jews' Playwright Joshua Harmon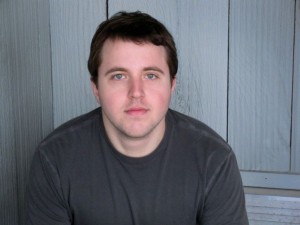 Opening at Lab Theater on March 11 is Joshua Harmon's Bad Jews.
When Harmon was in college, he went to a Holocaust memorial service. He'd been to a number of such memorials growing up, but the focus of this particular service was grandchildren of survivors. "Instead of having a survivor speak, it was my peers at college talking about their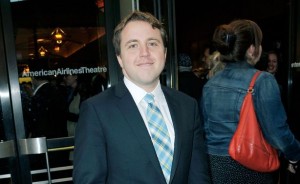 grandparents' experiences, and I found it really unmoving," Harmon told Wall Street Journal Arts & Entertainment correspondent Kathryn Lurie in October of 2013. "I think there's just something that happens when you're an eyewitness to something that imbues you the power to tell that story, even if you're not a natural-born storyteller.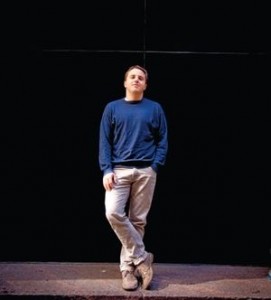 But to hear the story from someone who wasn't there just doesn't carry the same kind of weight, and it scared me. I left feeling a little shaken up."
He jotted down some notes and the play's name even popped "irrationally" into his head some time thereafter, but he put his notebook aside until he received a fellowship at the MacDowell Colony in Peterborough, New Hampshire, where he'd gone with the intention of writing a very important play. After two weeks, he had, by his own admission, 200 pages of junk. With just a week left to go, he picked up his old notebook out of a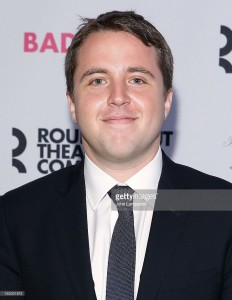 sense of desperation and fleshed out Bad Jews.
Harmon did not immediately shop the play to theater companies and producers. Instead, he used Bad Jews as his submission in his fourth application for admission to Christopher Durang and Marsha Norman's Lila Acheson Wallace American Playwrights program at Julliard. He finally got in and the play received a staged reading in February of 2012 and premiered to strong reviews at the Laura Pels Theatre in October of that year, while he was still a student at Julliard.
Producers were initially concerned that the play might be too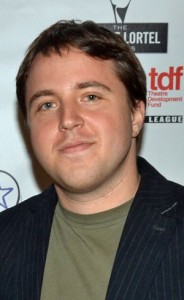 niche, but its broad appeal extends past the Jewish or twentysomething members of the theatergoing public. "I think the trick is actually to be extremely, extremely specific," he told BuzzFeed News reporter Louis Peitzman. in a July, 2015 phone interview.
"It's that specificity that has helped Bad Jews become the third most produced play in the country," writes Peitzman. "Harmon's characters are sharp and unforgiving, but grounded in a stark reality. He's managed to tap into an emotional truth that, though harsh at times, ultimately resonates with not only people very similar to his characters, but also those with whom his characters would appear to have nothing in common. You may not want to admit to being like [Liam] or Daphna, but their faults —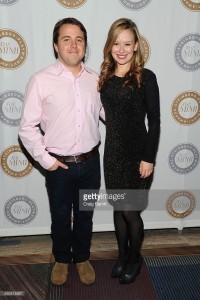 from compulsive behavior to alienating well-intentioned friends — are all too familiar."
While as a playwright Harmon works hard to make it possible for audiences to connect with his characters, but he does not especially care whether they like his characters. "You look at the history of theater, and the great characters are Medea and Hamlet and Willy Loman and Nora, who walks out on her children, and Blanche DuBois, and it's like, you would not want to be stuck on a subway sitting next to Blanche DuBois. This is not a likable friend character," Harmon points out. "The theater is a place where we see characters who are in extreme situations and circumstances and they do ugly things, and that's kind of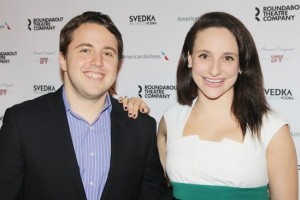 the beauty of going to a play."
Harmon was born in New York and raised in the suburbs. He to college at Northwestern and graduate school at Carnegie Mellon. He has been writing since he was very young, so becoming a playwright never felt like a decision. It was something he was always doing. Since Bad Jews'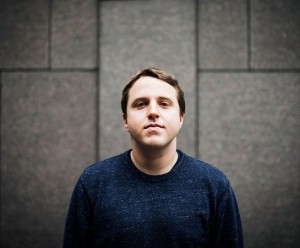 premiere, Harmon's second play, Significant Others, has also been produced and staged. Harmon is now in the process of writing a play that was commissioned by the Roundabout Theatre Company, another commissioned by Lincoln Center, and a third on his own. Harmon's writing has been published in many journals, including Agni, Antioch Review, Black Warrior Review, Colorado Review, Denver Quarterly, Iowa Review, New England Review, Southern Review, Southwest Review, TriQuarterly, Verse, and Witness.
Please click here for a synopsis of the play, play dates and times, and ticket information.
Posted March 2, 2016.