Spotlight on Twelfth Night's Duke Orsino, Justin Blake Larsche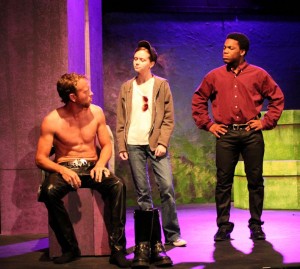 Twelfth Night returns to the Lab Theater stage tonight. Included in the talented cast that Director Nykkie Rizley has assembled for this how is Justin Blake Larsche. He plays the powerful duke of Illyria.
The premise of the play is somewhat convoluted. In essence, a twin boy and girl are shipwrecked on the shores of Illyria. Both think that the other perished. The girl, Viola, disguises herself as a boy, takes the name of Cesario, and lands a job in the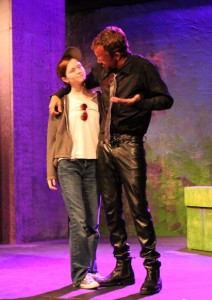 Duke's court as a messenger. She quickly learns that her boss is in love with a rich young woman by the name of Olivia. But rather than court her in person, Orsino sends his messenger to court the girl. But Olivia falls instead for Cesario, who in the meantime has fallen in love with Orsino.
Orsino is a complicated guy. He's rich, powerful, and a person of authority, but he's also very immature when it comes to matters of the heart. In fact, it becomes apparent that he's more enamored of the idea of falling in love than he actually is of Olivia. But in spite of his infatuation, moodiness and egocentricity, Viola falls in love with him precisely because he's so passionate and driven, traits that also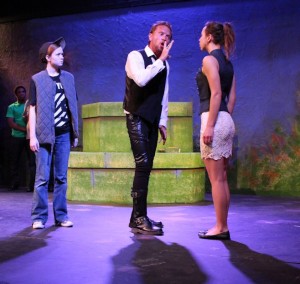 describe the way that Justin Blake Larsche plays this role.
Lab Theater reports that Larsche is new to the stage. Twelfth Night represents his debut at Lab Theater and just his third play overall. He played a Russian mobster by the name of Yuri in Geral Godbout's The Trade in 2014. After that, he took on the role of Larry in Patric Marber's Closer for Tellers' Theatre Co. Justin is the owner of Heroes and Villains Character Entertainment, where he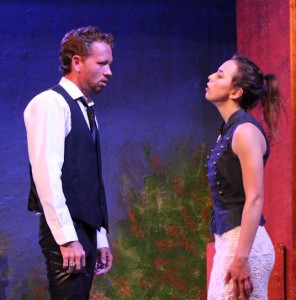 does all types of special events.
Related Articles.