Classes and Workshops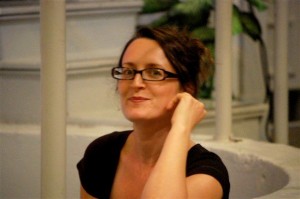 The Laboratory Theater of Florida will offer three classes starting in October: Physical Character Creation, Intro to Acting, and Playwriting.
Offered on Saturday mornings from 10:00-11:30 a.m., Physical Character will be taught by Artistic Director Annette Trossbach (see below) for anyone age 12 to adult. Students will work on basic skills,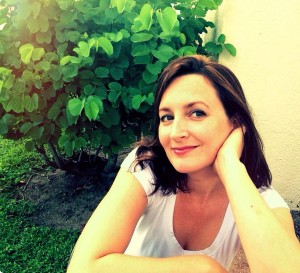 honing perception, muscular control and Rudolf Laban movement, and Trossbach will offer scenes for groups as well as individual work. There will be no registration for this class, and students can come as often as they wish. Tuition is just $10 per session, but students aged 18 and under may attend classes for free thanks to a grant from the Southwest Florida Community Foundation. Space is available on a first-come, first-served basis.
Award-winning playwright Louise Wigglesworth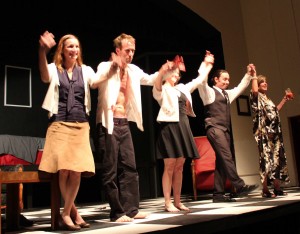 will be teaching a 6-week session of Pages for Stages, a playwriting course in which she breaks down the tools and rules of writing good dramatic and comedic scenes, the basic building blocks of a good play. Students will cover basic plotting, character building through action and dialogue, conflict and resolution. Tuition is $80 for six weeks, and enrollees must be age 14 or older. Students aged 18 and under may attend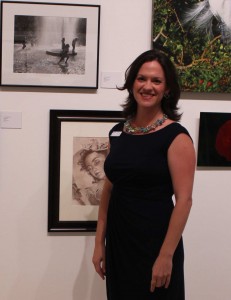 classes for free thanks to a grant from the Southwest Florida Community Foundation. Space is available on a first-come, first-served basis.
Intro to Acting and Acting II will be taught by Kathleen Moye, also for six weeks each. Students will learn by doing! Intro to Acting begins with focused lessons on creating a character, analyzing a script and working with others to present creative work to a live audience. Students will work with an original script written by a local playwright who seeks a company to workshop their script in advance of first full production. Students aged 18 and under may attend classes for free thanks to a grant from the
Southwest Florida Community Foundation. Space is available on a first-come, first-served basis.
Acting II will be during the winter session and is a continuation of Intro to Acting, where students can immediately hone and apply their skills in rehearsal for a brand new play, as they will be cast to present in the roles they've studied in prior classes. Acting II culminates in a weekend acting-only matinee production of the new play.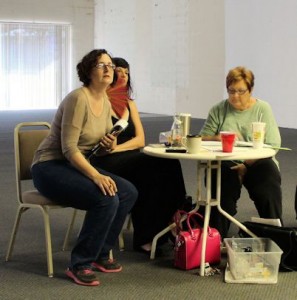 In both courses, students will receive direct coaching and directing from professionals as they reach new levels in their artistic abilities and add valuable credit to their resume!
Sign up is open to students age 14 and up, and roles will be cast on the first day of class. If number of roles exceeds the number of students enrolled double casting or guest casting from outside of the class may be considered. Intro to Acting or special permission is a prerequisite to take Acting II. Availability for the final weekend production is expected.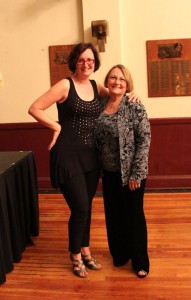 Further courses offered by the theater this season will include Set Design & Construction, Improvisation, and more. Courses are offered year-round by the innovative theater. Registration forms are available on the theater's website, LaboratoryTheaterFlorida.com. Questions may be directed to education@laboratorytheaterflorida.com or by telephoning239.218.0481.
"Actors who take classes with us and then earn a role in a stage play are not only growing and learning as performers; they are enriching our theater and the quality of our performances," observes Artistic Director Annette Trossbach. "And when they travel to other theaters, they are bringing their professional training from Lab Theater with them." Classes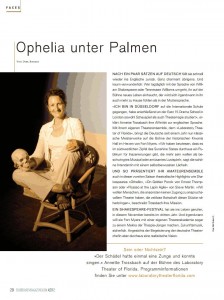 are just one part of the educational formula at The Lab, which often casts local actors in their very first productions. Together with classes, the extended rehearsals for shows include hands on learning and personalized coaching. Ultimately, Tossbach says, the Lab is working overall to raise the quality bar for theater in the region and encourage strong artistic development. The grant from the Southwest Florida Community Foundation supports this notion. More information, tickets to shows and enrollment for classes is available on the theater's website, LaboratoryTheaterFlorida.com.
_____________________________________________________________________
About Annette Trossbach (10-11-14)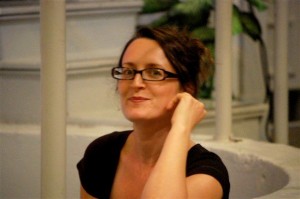 Annette Trossbach is the founder and artistic director of the Laboratory Theater of Florida and the Gulf Coast Shakespeare Festival. Annette was classically trained at the innovative East 15 Drama School in London, U.K. She has worked with Margaret Walker (Oh What a Lovely War), Mike Loades, Alasdair Ramsey and Tony Scannell, and has been teaching theater and acting skills for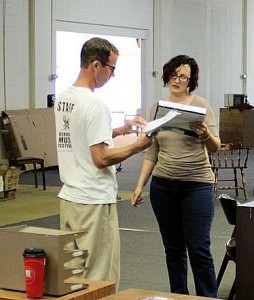 more than 20 years. At Laboratory Theater of Florida, she and her company continue the East 15 focus to teach core theatrical skills such as character development, stagecraft, combat, textual analysis, voice and physicality to new actors of all ages. Last season, she directed Miss Witherspoon and Glengarry Glen Ross. Some of her favorite acting roles have been Sylvie in Intimate Exchanges, Yelena in The Wood Demon, and Netta in Cavalcade. Annette received the Gulfshore Business "40 Under 40" Award in 2010 for the most innovative and influential business leader in our region.
__________________________________________________________
About Kathleen Moye (10-11-14)
Kathleen Moye holds a Bachelor's Degree in Theater from Florida Gulf Coast University, hails as a former acting intern with Florida Rep and continues pursuing her artistic passions in the Southwest Florida community as a performer, visiting artist and theater teacher. Audiences may remember her from previous local productions, including the Murder Mystery Dinner Train, the Laboratory Theater's productions of Othello, The Rimers of Eldritch, House of Yes (as the unforgettably incestuous Jackie-O) and Miss Witherspoon (where her roles included the chicken, Mother 1 and Mother 2).
___________________________________________________________
About Louise Wigglesworth (10-11-14) 
Louise Wigglesworth has taught theater arts and playwriting in secondary schools and colleges in New Jersey, and has acted in and directed plays (most recently Death of a Salesman last season) and musicals in both New Jersey and Florida that are too numerous to mention. Louise is on the Lab Theater board and is a member of the Theatre Conspiracy Playwrights and The Dramatists Guild of America. She has authored a number of full length plays, including The Penbridge Provocation (a finalist in the recent Playwrights First Competition in New York City), In The Shade Of Old Trees and Drawing The Human Form (which have had staged readings and workshops in Florida), Seasonal Migrations (produced at Foundation Theater in New Jersey), and the stage adaptation of Albert Camus' The Plague (commissioned and produced by The Laboratory Theater of Florida). Her plays for young people include Inside Story, Seeing Red, Tides and In My Brother's Name  which have been produced in junior and senior high theater programs in New Jersey and Florida. Four one acts, Penumbra, Anywhere From Here, Second Movement and Real Art are winners in The Naples Players' Etc…Company competition.  Louise is a member of The Dramatists Guild, of Theater Conspiracy Playwrights and the Laboratory Theater of Florida Advisory Board.