Mitch Albom's 'And the Winner Is …' makes SWFL premier at Lab Theater on February 21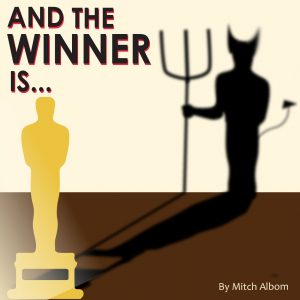 Mitch Albom's And the Winner Is … makes its Southwest Florida premier at Laboratory Theater of Florida on Thursday, February 21. The production furthers The Lab's tradition of bringing fresh and edgy theater to the Southwest Florida.
The play revolves around an egomaniacal actor by the name of Tyler Johnes. He's been nominated as Best Supporting Actor and wants to get to the Dolby Theatre to accept his Oscar he can't help but win. There's just one tiny little glitch. He's stuck in a seedy Irish pub where things are not quite right and Seamus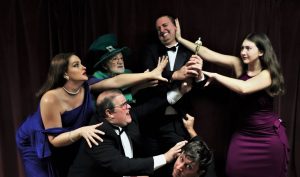 the bartender isn't helping matters either. While Tyler continues to try to make it onto the red carpet, he is interrupted by a host of unusual visitors. The situation spirals out of control from there.
"Mitch Albom's And the Winner Is… is a hilarious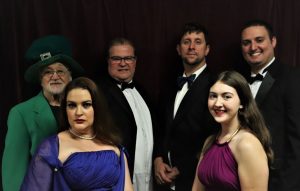 comedy that is sure to arouse, not only some belly laughs, but some spiritual and philosophical introspection, as well," promises Director Carmen Crussard. "When an actor, Tyler Johnes (played by TJ Albertson) dies the night before the Oscars, an event that he has worked toward for his entire career and forsaken everything in order to achieve, he is forced to re-evaluate the things that really matter in life. This is the best kind of comedy: one that lets us laugh at ourselves while also making us think about our own paths. Also: Strippers."
"Known for Tuesdays With Morrie and The Five People You Meet In Heaven, Mitch Albom brings us another heartwarming and hilarious story of the insatiable ego of a famous actor and an unusual event that helps him to reflect upon his life," adds Artistic Director Annette Trossbach. "This delightful and, at times, uproariously hilarious comedy will make you laugh, think, and be grateful for the special people in your life."
The show runs through March 16.
February 18, 2019.