'Hedwig and the Angry Inch' play dates, times and ticket information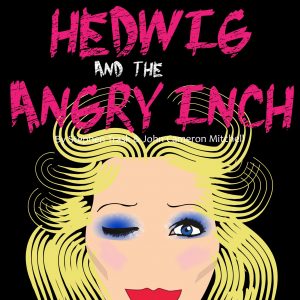 Play: Hedwig and the Angry Inch
Playwrights: Stephen Trask & John Cameron Mitchell
Synopsis: Hedwig is a East Germany-born transgender rock icon who is telling her story through a series of concerts at Bilgewater Inn restaurants that shadow those of arena rock star Tommy Gnosis, a wide-eyed boy who loved and left Hedwig with all her songs.
Director: Paul Graffy
Cast: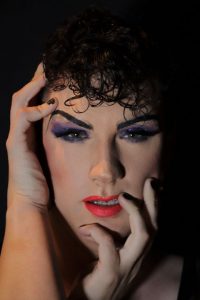 PJ McCready and Misha Ritter Polomsky
Accolades: In 2001, the film won the Best Director and Audience Awards at the Sundance Film Festival as well as Best Directorial Debut from the National Board of Review, the Gotham Awards, and the Los Angeles Film Critics Association.
The New York Times called the play "foulmouthed, electrically tuneful, and furiously funny…"
Performance Dates and Times:
8:00 p.m. on January 18, 19, 24, 25, 26 & 31 and February 1 & 2
2:00 p.m. on January 20 & 27 and February 2 & 3
Tickets:  Please telephone 239-218-0481
Special Events:
January 17: half-price preview night
January 19: Pizza and a free show for teenagers (starts at 6:30 pm, reservations required)
January 31: The Process of Transformation: A Community TalkBack, post-performance
Sponsors: Hedwig and the Angry Inch is generously sponsored by The Bireley Family Foundation.
Location: Laboratory Theater, 1634 Woodford Ave, Fort Myers, FL 33901
December 21, 2018.