Meet 'Hush Up Sweet Charlotte' actor Albert Gayoso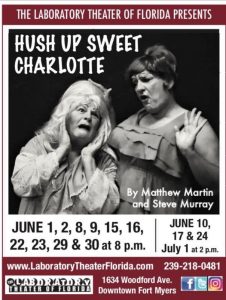 Lab Theater opens its 2018-2019 season with the summer sensation, Hush Up Sweet Charlotte, a drag-tastic spoof of the eponymous film starring Bette Davis and Olivia de Havilland. Playing the part of Dr. Drew Bayliss is Albert Gayoso.
Gayoso makes his Lab Theater theatrical splash in the role of the proper Southern gentleman with a head for both money and the ladies. Albert's love affair with the stage traces back to when he performed at the age of seven in I'm a Little Candy Cane in a school production while wearing a felt hat he made himself. As an adult, he honed his craft attending acting classes at the legendary Coconut Grove Playhouse (which closed in 2006 but may soon be restored with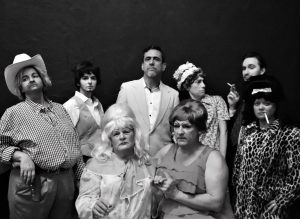 $20 million in voter-approved bond money now earmarked for bringing the historical landmark up to current building codes).
Prior to this performance, he has appeared in commercials, feature films and popular televised series. When he is not acting, he practices law, hikes mountains, participates in obstacle course races, sings and raises funds for cancer research, a mission close to his heart.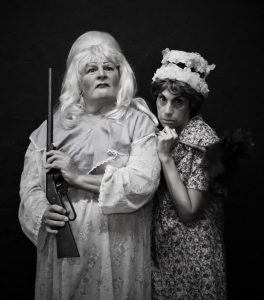 For more on this production and the other members of the cast, please follow the links provided below.
May 30, 2018.
RELATED POSTS.