'It's Only a Play' dates, times and ticket info
Playwright: Terrence McNally
Synopsis: Set in the New York townhome of a Broadway producer, the creative team behind The Golden Egg anxiously awaits the opening night reviews. Among those on hand for this white-knuckle party is the producer herself, the terrified playwright, his best friend, the has-been female lead, the British director and a theater critic(wait, why is he there?).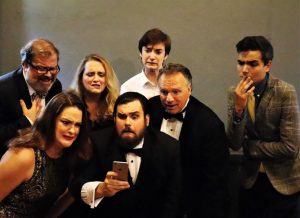 Director: Scott Carpenter
Cast (alphabetically): Scott Carpenter, Danielle Channell, Dave Matthew Chesebro, Todd Lyman, Cameron Rogers, Arica Shuck and John Daniel Strealy
What the Critics Say:
"A razor-toothed parody…" – Hollywood Reporter
" …well-aimed and highly personal zingers are…malicious and delicious… – Variety
Play Dates and Times: August 3, 4, 10, 11, 17, 18, 24 and 25 at 8:00 p.m., with 2:00 p.m. matinees on August 12, 19 and 26.
Tickets: May be purchased on Brownpapertickets.com or by calling the box office at 239-218-0481.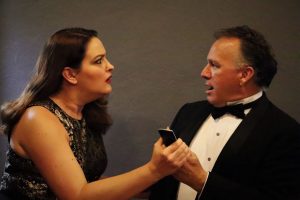 For additional savings, guests may purchase a 2018-2019 Season Pass.
Location: The Laboratory Theater of Florida, 1634 Woodford Avenue, Fort Myers, FL 33901.
July 19, 2018.
RELATED POSTS.