Spotlight on 'It's Only a Play' actor Danielle Channell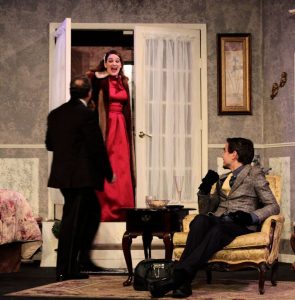 It's Only a Play is coming to Lab Theater, and included in Director Scott Carpenter's cast for this comedic insider look into the world of live theater is Danielle Channell. Danielle plays the role of producer Julia Budder.
Danielle has appeared twice on the Lab Theater boards, first as beautiful, charming and talented Meg McGrath in Beth Henley's Southern Gothic tragi-comedy, Crimes of the Heart, and most recently as Broadway producer Elsa Von Grossenkneuten in The Musical Comedy Murders of the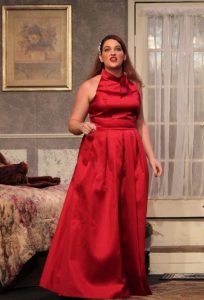 1940s.
Danielle is also known for her role as Christine in the short film Ordinary Story, which was written and directed by local filmmaker and photographer Tony Myles.
July 20, 2018; updated August 3, 2018.
RELATED POSTS.