Spotlight on 'It's Only a Play' actor John Daniel Strealy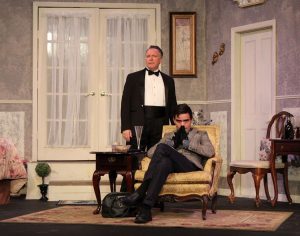 It's Only a Play is coming to Lab Theater, and included in Director Scott Carpenter's cast for this comedic insider look into the world of theater is John Daniel Strealy, who plays the part of Sir Frank Finger, a gifted kleptomaniacal director tortured by self-doubt and the fear that the world will one day see him for a fraud.
Lab Theater audiences will remember Strealy from Lab's production of Deborah Lake Fortson's gritty human trafficking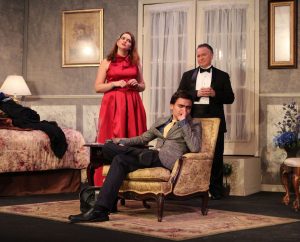 play Body & Sold. Before that, John turned in a break-out performance in Twelfth Night, where he portrayed the pompous, pedantic and overbearingly pretentious steward, Malvolio, who becomes the butt of a cruel practical joke. Through a combination of stylized preening, posturing and absurd facial expressions, Strealy induced the Twelfth Night audiences to dislike and disdain the priggish, preposterous character he played. But in the end, he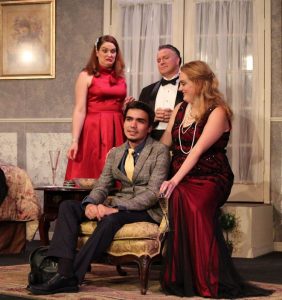 made them feel his pain, his humiliation and the indignity of being blindfolded, chained and tormented in a chamber from which there appears to be no promise of relief or escape.
John's other acting credits include a handful of productions at Ida Baker High (including Bang, Bang, You're Dead) and Dead Man's Cell Phone at FSW. Most recently, he has been in a couple of staged readings at The Lab.
July 20, 2018.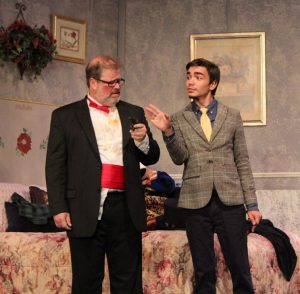 RELATED POSTS.