'Death of a Streetcar Named Virginia Woolf' play dates, times and ticket info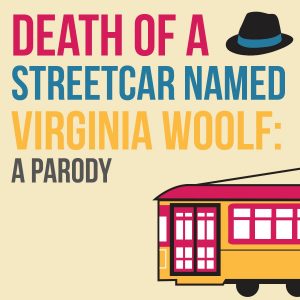 Play: Death of a Streetcar Named Virginia Woolf: a Parody
Playwright: Tim Sniffen based on a story created by Tim Ryder, Tim Sniffen, and The Second City.
Synopsis:  A mysterious invitation finds Blanche Dubois on a train to New Orleans. She shares the train with hard-drinking couple George and Martha who seem intent on depleting the entire bar car while delivering scathing advice on life and marriage before the train arrives at its destination. Upon arriving in New Orleans,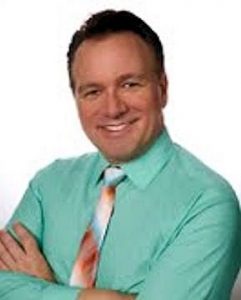 Blanche runs into the smoldering Stanley Kowalski and the hapless Willie Loman. When you add in a folksy narrator and a mashup of movie and theater jokes, you get deliciously-satirical farce with some of the most recognizable characters of the twentieth century, all sharing the same stage.
Director:  Scott Carpenter (right)
Stage Management:  Casey Davis
Set Design:  Michael Eyth
Lighting and Sound Design:  Jonathan Johnson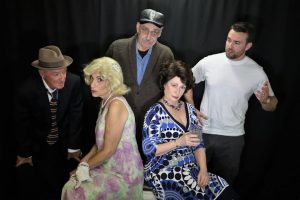 Costume Design/Wigs:  Kristen Wilson
Cast:  The play features Michael Hennessey, Sue Schaffel, Joann Haley, Robert B. Armstrong, Stephen Stefanik and Howard Nutt.
Play Dates and Times:
January 16, 17, 18, 23, 24, 25, 30 and 31 and February 1, 6, 7 and 8 at 8:00 p.m.
January 19 and 26 and February 1, 2 and 8 at 2:00 p.m.
Special Events:
January 16 at 8:00 p.m. – Half-price preview night
January 18 at 6:30 p.m. – Teens get a free ticket to the performance and a meet and greet with the cast that includes free pizza generously provided by Downtown House of Pizza — reservations required)
January 30 – Community talk-back immediately following the performance.
Tickets:  Tickets are available to purchase on Brownpapertickets.com or by calling the box office at 239-218-0481. For additional savings, guests may purchase a 2019-2020 Season Pass.
Place:  Lab Theater, 1634 Woodford Avenue, Fort Myers, FL.
December 20, 2019.