Jason Drew is Cal Porter in Lab Theater's 'Mothers and Sons'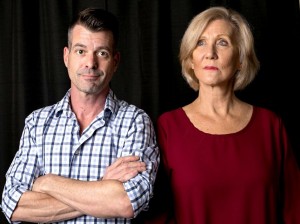 Actor Jason Drew plays the part of Cal Porter in Lab Theater's production of Terrence McNally's Mothers and Sons. Jason is a transplant from the northeast and was last seen on stage locally in the Theatre Conspiracy's production of Lillian Hellman's Toys in the Attic.
It's been a dizzying couple of years for members of the LGBTQ community. The Supreme Court's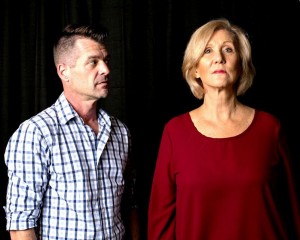 recognition of gay marriage, the ability to adopt and raise children, the right in many public buildings and schools to use the bathroom that equates with one's gender identity all represent milestones in the journey of gay, lesbian and transgender people to have and exercise the same rights as straight mem and women. Drew's character in Mothers and Sons has not only witnessed these breakthroughs, he survived the dark days of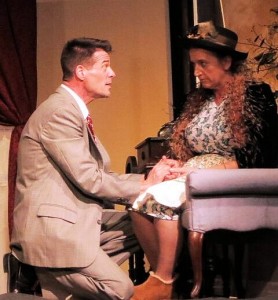 the 1980s and '90s when his lover, Andre' Gerard, and scores of friends and acquaintances contracted, battled and eventually succumbed to HIV and AIDS. And now he must endure an unexpected and unannounced visit from Andre's mother, an judgmental and opinionated Southern matriarch who made no effort to understand her son's sexual orientation, condemned his lifestyle and has not spoken a word to his partner, Will, in more than 20 years. Clearly she stands in for hostile straight men and women just as Cal Porter stands in for gay men and women who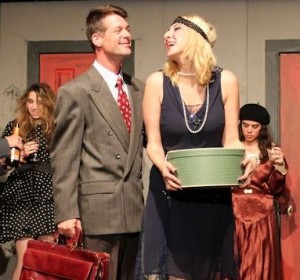 weathered the AIDS epidemic of the 1980s and '90s and waged the fight for equality that spanned those dark decades.
"People like Cal have been punished enough," Cal's husband, Will, exclaims at one point. "He lost a whole generation." And it is this sense of loss and survival, guilt and hope, love and hatred that Drew must embrace and express in his role in Mothers and Sons. A daunting task, but one that Drew has the skills to discharge.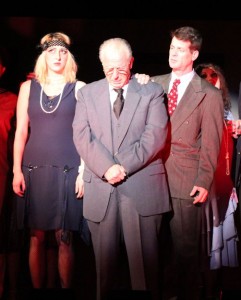 Drew began his career in the performing arts with musical theater training in New York City. After regional work, Jason discovered another facet of the entertainment world when he landed a role as a radio host. His radio career took him from a tiny station in Connecticut to Pittsburgh and then New York, where he became an on-air personality for legendary WPLJ 95.5.
While in New York, Drew landed a syndicated show, Radio with a Twist, as well as several Sirius/XM Radio channels, on which he shined the most on Broadway's Best. On camera, Jason was host and associate producer of AP-RED.com,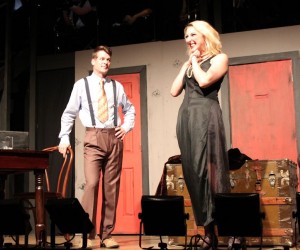 featuring entertainment news, interviews, red carpet events and the best from Broadway to Hollywood.
Lab Theater audiences will remember Jason from Cabaret, where he played the role of American wannabe novelist and Sally Bowles' sexually-ambivalent love interest Cliff Bradshaw.
December 28, 2016.
RELATED POSTS.