Scott Carpenter in cast of Lab Theater's 'Play On!,' opening March 10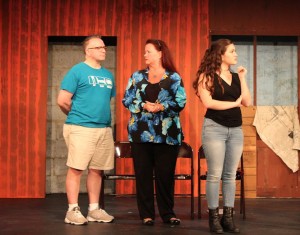 Opening on March 10 at Lab Theater is Play On! Included in the large and talented cast of local actors is Scott Carpenter.
Scott was last on stage in Theatre Conspiracy's production of Moises Kaufman's 33 Variations, which featured a musicologist dying of ALS disease who is on a quest to unravel the mystery of why a seriously ill and increasingly deaf Ludwig van Beethoven would while away the last years of his life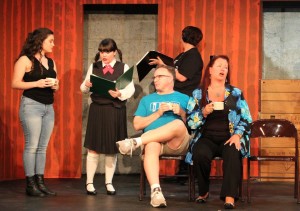 writing 33 variations of a pedestrian beer hall waltz written by a no-account Viennese composer. Carpenter played the role or Anton Schindler, a violinist who insinuated himself in Beethoven's personal and business affairs and ultimately became his official biographer. Determined to ensure that future generations would regard Beethoven as a God-like figure, Schindler
destroyed books and records that cast the composer in an unflattering light.
If anyone knows the foibles of producing community theater and the challenges it inevitably thrusts on directors, stage managers and actors alike, it's Scott. Carpenter has a B.A. in Theater from the William Paterson University and is a member of SAG/AFTA. Scott has directed numerous productions, including Same Time, Next Year, Jekyll & Hyde, the Musical, South Pacific, Mame, and Steel Magnolias. Previous to 33 Variations, he was seen on the Lab Theater stage as William Russell's campaign manager, Dick Jensen, in Gore Vidal's The Best Man. Other credits include Yasmina Reza's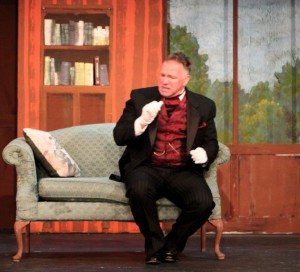 Art and Cabaret, also for The Lab. Other roles include George in Who's Afraid of Virginia Woolf? and Roma in Glengarry Glen Ross.
March 2, 2017.
RELATED POSTS.