'Crimes of the Heart' extends The Lab's love affair with tragi-comedy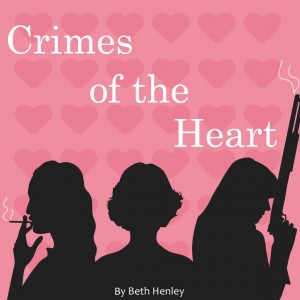 The Lab Theater selection committee has a love affair with dark comedies, especially those with female casts. Like last summer's smoking hot hit, The Smell of the Kill, starring Lucy Sundby, Jessica Walck and Tera Nicole Miller. So with this as backdrop, it was only natural that The Lab would open 2018 with Beth Henley's Crimes of the Heart.
The story follows three sisters who have reunited for the first time in a decade at their Granddaddy's house in Hazlehurst, Mississippi. Lenny Magrath is the eldest. She actually never left Hazlehurst, remaining in the small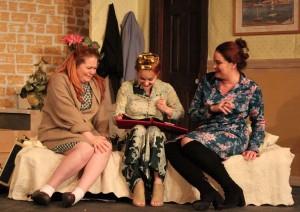 southern town to take care of the cantankerous old coot. It's Lenny's birthday, but her sisters seem hell-bent on spoiling the occasion with a laundry list of dirty little personal problems that not even Lenny can clean up.
Meg is the middle sister. She left home for Los Angeles to pursue fame and fortune as a singer. But Meg doesn't even star in her own life, and so far, she's only found happiness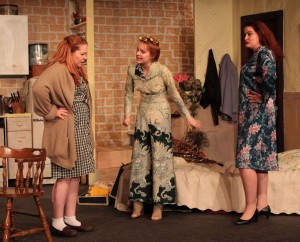 at the bottom of a bottle.
The youngest is Babe, who makes the others' problems seem trivial by comparison. For example, she's just been arrested – for shooting her abusive husband, Zachary Bottrelle, who, in turn, tried to kill the 15-year-old African-American boy with whom he caught Babe having an affair.
Raised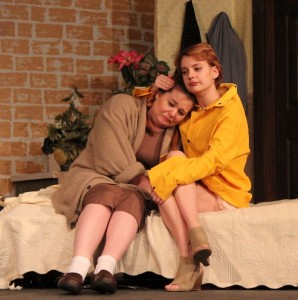 in a dysfunctional family with a penchant for ugly predicaments, the Magrath girls have endured their fair share of hardship and misery. Past resentments bubble to the surface as the sisters are forced to deal with assorted relatives and past relationships while coping with Babe's latest incident. In the end, each sister is forced to face the consequences of the "crimes of the heart" she has committed.
The play co-won the Actors Theatre of Louisville Great American Play Contest for 1977–1978 and was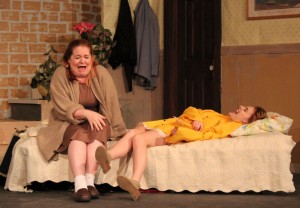 produced in February of 1979 during the theatre's playwriting festival. Two years later, the play won a Pulitzer Prize for Drama, New York Drama Critics Circle Award for Best New American Play and a Guggenheim Award as well. It opened on Broadway later that year and enjoyed a run of 535 shows and snagging a Tony nomination for Best Play before launching regional productions throughout the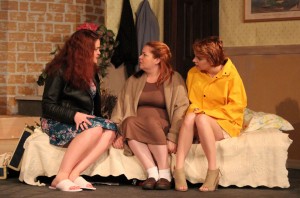 continental United States and in London.
The show features a terrific cast of actors, with Lucy Sundby (The Smell of the Kill) playing Lenny Magrath, Danielle Channell playing Meg and the effervescent Holly Wilson playing Babe. Joining this trio are Kayleigh O'Connell (Whatever Happened to Baby Jane: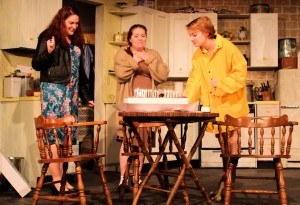 a Parody of the Horror and Play On!), Justin Larsche and Marshall Prater.
So if you think you've got problems or your family is a piece of work, don't miss meeting the McGrath sisters and company. You'll be glad you're you and not one of them!
December 15, 2017.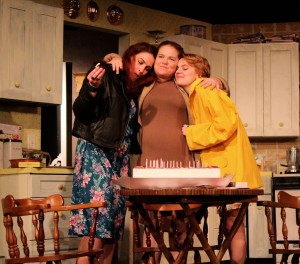 RELATED POSTS.