Meet 'Empty Plate' Playwright Michael Hollinger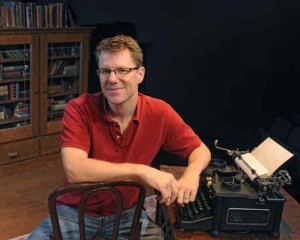 "Michael Hollinger was always interested in the arts, but it took awhile before his interest turned to theater," writes Kinsley Suer for PCSBlog. "He was classically trained in viola at Oberlin Conservatory and heading for a career as a professional violist when, at age 22, the notion of a lifetime of practice practice practice suddenly didn't seem very appealing. Instead, he took a sharp turn into the theatre realm at Villanova University, where he got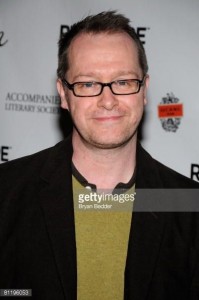 his Master of Arts and is now an associate professor of theatre."
His early plays include Under the Skin, Ghost-Writer, Opus, Tooth and Claw, Red Herring, Incorruptible, Tiny Island, and An Empty Plate in the Café Du Grand Boeuf. Each premiered at Philadelphia's Arden Theatre Company. Each went on to enjoy numerous productions around the country, in New York City and abroad. And none except Opus had anything to do with music at all. Tooth and Claw dealt with environmental conflicts in the Galapagos Islands. Red Herring painted a portrait of a Boston marriage during 1950s McCarthyism. Tiny Island concerned two estranged sisters and their faded movie palace on the Philadelphia Main Line of the early 1980s. Incorruptible took place in a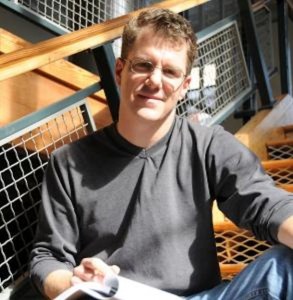 French monastery in 1250 and focused on the holy-relics market. An Empty Plate in the Café du Grand Boeuf was about culinary and bullfighting arts in 1961 Paris.
But 20 years after giving up the viola, Hollinger started playing with a quartet near his home in Wyncote, Pennsylvania and, before he knew it, he was penning Opus, a play that considers the matter of music making with, in the words of the New York Times, "an intimate, appraising eye, showing us the sweat, the drudgery and the delicate balance of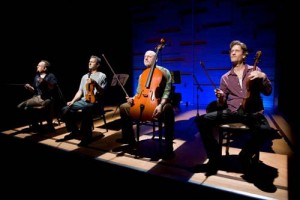 personalities that lie behind the creation of a seemingly effortless performance."
Hollinger's most recent offering is titled A Wonderful Noise. Chronicling a battle between barbershop quartets on the eve of World War II, it received the Frederick Loewe Award for Musical Theatre, the "In the Spirit of America" Award from the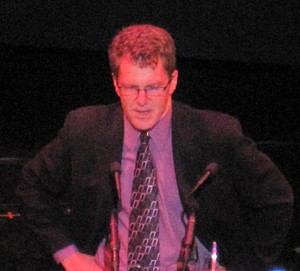 Barbara Barondess MacLean Foundation, and a developmental production at Creede Repertory Theatre in the summer of 2009.
Hollinger has also written three short films for PBS, co-authored the feature-length Philadelphia Diary, written the 3D Laser Show Extreme Choices for New Jersey's Liberty Science Center, and authored seven touring plays for young audiences, including Eureka!, Hot Air, Boxheads and Clean Getaway, a musical. Today, Hollinger is a proud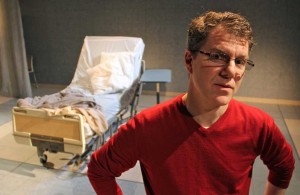 alumnus of New Dramatists.
Among the awards Hollinger has received are a 2010 LA Drama Critics Circle Award for Writing for Opus, a Harold and Mimi Steinberg New Play Citation from the American Theatre Critics Association, the Roger L. Stevens Award from the Kennedy Center's Fund for New American Plays,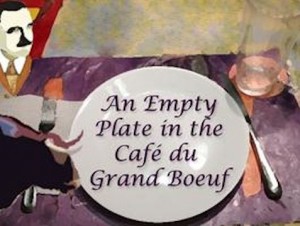 two Barrymore Awards for Outstanding New Play, the F. Otto Haas Award for an Emerging Theatre Artist, a Mid-Atlantic Emmy Award, a commission from The Ensemble Studio Theatre/Alfred P. Sloan Foundation Science and Technology Project, and fellowships from the Independence Foundation, Mid-Atlantic Arts Foundation, and Pennsylvania Council on the Arts.