Meet 'Sirens' playwright Deborah Zoe Laufer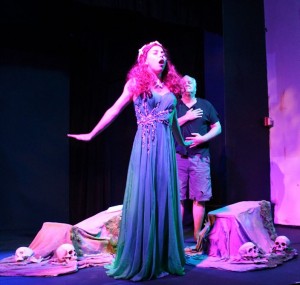 On stage now at Lab Theater is Sirens, a light-hearted yet poignant comedy called Sirens. The playwright is Deborah Zoe Laufer.
Sirens premiered at The Actor's Theatre of Louisville Humana Festival in 2010, and has had multiple productions since. Through NAMT and NEA grants, Deborah is working on adapting it into a musical.
Laufer's plays have been produced at more than 80 theaters around the county, in Canada, Germany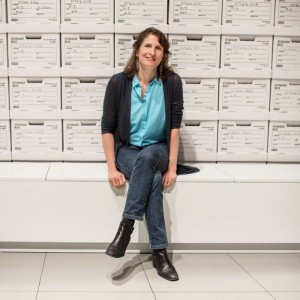 and Russia, including Steppenwolf Theatre Company, Cleveland Playhouse, Geva Theatre Center, Cincinnati Playhouse in the Park, Actor's Theatre of Louisville and Portland Stage. In addition to Sirens, her credits include End Days (which was awarded The ATCA Steinberg citation and performed at Ensemble Studio Theatre through an Alfred P. Sloan Foundation Grant), Informed Consent (an Alfred P. Sloan Foundation commission through EST that opened in August of 2o15 at the Duke on 42nd Street, a co-production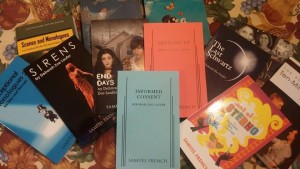 of Primary Stages and Ensemble Studio Theatre), Leveling Up, Out of Sterno, The Last Schwartz, Meta, The Three Sisters of Weehawken, Fortune, The Gulf of Westchester, Miniatures, and Random Acts.
Deb is a recipient of the Helen Merrill Playwriting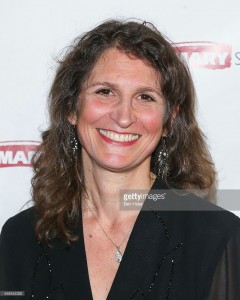 Award and the Lilly Award, and has received grants and commissions from The Edgerton Foundation, the NEA and NNPN. Her plays have been developed at PlayPenn, The Eugene O'Neill NPC, Williamstown Theatre Festival, Ojai, The Missoula Colony, The Cherry Lane Alternative, The Dramatists Guild, New Georges, The Lark, Asolo Rep. and the Baltic Playwrights Conference.
Laufer grew up in Liberty, NY. "She wanted to be an actress from a young age, but since there was no drama club in her school, she performed one-woman shows," reports theater critic Ramona Ostrowski. "She attended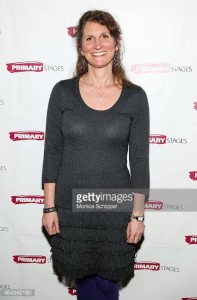 SUNY Purchase for her undergraduate education and then moved to LA. In addition to acting, she also did stand-up for a few years. It wasn't until she was pregnant with her oldest son that she decided to write her first play. As she says in a Q&A on samuelfrench.com, she got hooked, because writing a play 'was so thrilling, and freeing and difficult.' But she didn't consider herself a playwright, saying 'I'd revered plays so much since I was a child, that it seemed impossible that I could really make them and have them performed.'"
But that changed when Pulitizer Prize winning playwright, screenwriter and novelist Marsha Norman referred to her as a colleague. With Norman's encouragement, Laufer applied to and was accepted by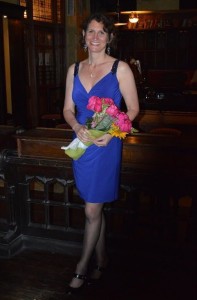 Julliard, where she earned a Masters in Playwriting in 2000 and was also a playwright-in-residence.
Deb is a member of the BMI Lehman Engel Musical Theatre Workshop and The Dramatists Guild. She is currently completing her second year at the BMI Lehman Engel Musical Theatre Workshop as a lyricist. She lives in Mt. Kisco, NY with her husband and two sons.
When asked on samuelfrench.com what inspires her to write a play, Deborah responded, "My plays are generally about things that perplex me. And worry me. And make me feel a little lost. So I need to dive in and get dirty in the confusion. I never solve any problems. I usually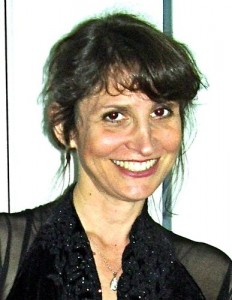 wind up with more questions and uncertainty than I started with, but the process stretches me a little. I think, at its best, theater gets a whole lot of people together in a room to look at what it is to be human and to experience it together. It's as close as I come to a religious experience. Oh, and funny. My plays are funny. I really like funny."
For more on Deborah Zoe Laufer and her plays, please visit http://www.DEBORAHZOELAUFER.com.
Posted July 24, 2016.
Related Posts: