Patrick Day plays the role of Sam Abrams in 'Sirens'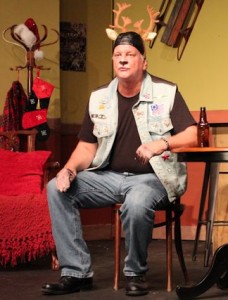 Deborah Zoe Laufer's Sirens opens at Lab Theater on Friday, July 15. Playing aging songwriter Sam Abrams is Patrick Day.
Counting rehearsals, Day is performing for the 110th time on the Lab Theater stage. He last appeared as Comet in The Eight: Reindeer Monologues last December, a role that required Patrick to channel his inner redneck in order to portray the hardcore, unapologetic conservative reindeer who refuses to believe anything derogatory about his benefactor, St. Nick, who rescued him from the gutters, got him into rehab and helped him get and stay clean. Before that, Day played the bubbly, accentual Eduardo in Robert Caisley's Happy.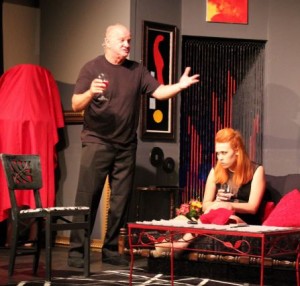 An engineer by day and thespian by night, Day has also pranced on the Lab stage as Emperor Joseph II in Amadeus. He has performed at the Herb Strauss Theater in Sanibel, Theatre Conspiracy in Fort Myers, and Cultural Park Theater in Cape Coral. Some of Patrick's favorite roles include Greg in Sylvia, George Hay in Moon Over Buffalo, David Kahn in Social Security, Serge in Art, and Matthew Perry in A Little Murder Never Hurt Anybody. He also reprised the role of an Irish cop in Arsenic & Old Lace, which was produced earlier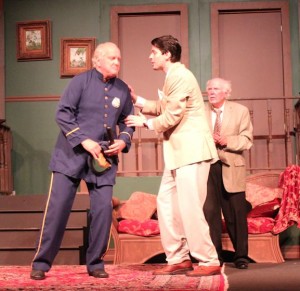 this year by the CFABS Community Players at the Centers for the Performing Arts Bonita Springs.
Because Sirens is such a well-constructed play, Day's remarked that playing Sam has been so much fun that he's subtracting the rehearsal time and is now down to 87 performances on the Lab stage. Patrick hopes you enjoy sailing away with the cast.
Posted July 12, 2016.
Related Posts: