Sirens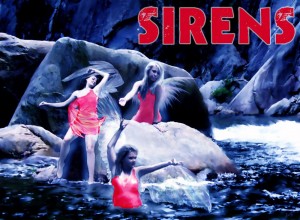 Play:  Sirens
Playwright:  Deborah Zoe Laufer
Play Dates and Times:  July 15, 16, 22, 23, 29 and 30, 2016 and August 5, 6, 12 and 1, 2016 at 8 p.m.; July 31 and August 7, 2016 at 2 p.m.
Plot:  Ancient myths tell of the beautiful, but deadly, sirens of the sea. Little did Sam know he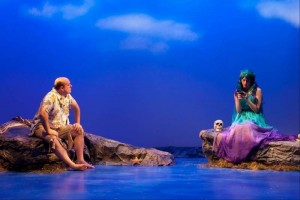 would succumb to one while on a Mediterranean cruise celebrating his wedding anniversary. On her island, Sam finds himself contemplating the life he used to have when he wrote a chart-topping song inspired by his love for his wife, and how he's been hopelessly trying to recreate his former success. Witty and full of allusions, Sirens explores love, aging, and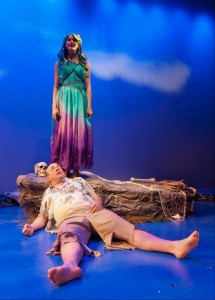 uncertainty.
What Say the Critics:
AFollowSpot.com: "Imaginative and funny…I can see Sirens showing up in just about any theater, and I hope it has a long life in regional rep. The humor and warmth, as well as the understanding of what it means to be married a long time, are things that never go out of style."