Blackston, Rocella, Frank and Jefferson set pace and tone for immersive 'Rocky Horror' experience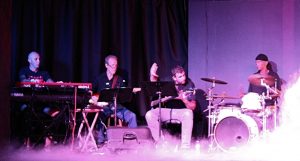 On stage now through October 31 at New Phoenix Theatre is Richard O'Brien's Rocky Horror Show. The musical features live music by Lee Blackston, Andrea Rocella, Bill Frank and Douglas Jefferson. Blackston and Rocella also serve as Musical Directors.
Blackston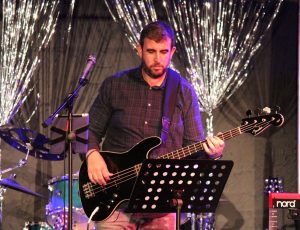 hails from Manchester, England, where he honed his craft before moving to the United States in 1998. Lee's musical versatility has enabled him to play piano, guitar and bass guitar in numerous musical projects. His theater credits are impressive. They include three separate production s of Hedwig and the Angry Inch, How to Succeed in Business Without Really Trying, Little Shop of Horrors, Nunsense, The Rocky Horror Show, Godspell and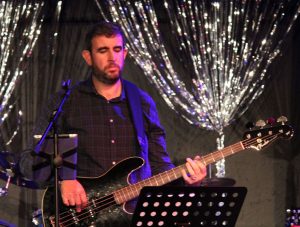 Tony and Tina's Wedding. Richard O'Brien's Rocky Horror Show represents Lee's New Phoenix Theatre debut. If you'd like to hear more from this hard-rocking lead guitarist, check around. He plays in bands around Southwest Florida.
Andrea Roccella, who has been working in theater for more than two decades as a performer, director and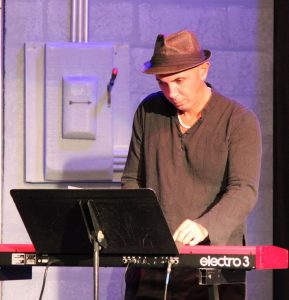 writer both in the United States and Europe. Throughout this time, he has contributed his creativity as a performer, director, comedian, vocal and acting coach, light and music designer, playwright and composer. Andrea also joined Lee and the Angry Inch for Lab Theater's production of Hedwig, as well as a benefit for local student actor Danica Murray who underwent emergency transplant surgery following complications from Cystic Fibrosis earlier this year.
Bill Frank has been a musician, singer and performer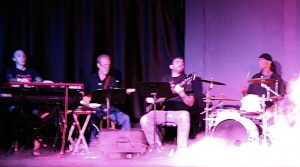 for more than 20 years. A native of Philadelphia, he is a versatile vocalist, guitarist, bassist and keyboardist with a broad range of playing styles and influences.
Douglas Jefferson is the house drummer at Buckingham Bar and at Rex Bongo. He resides in Cape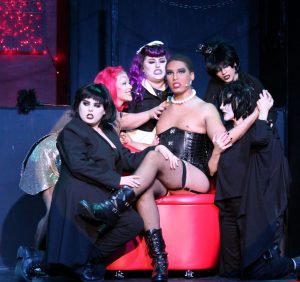 Coral.
Individually and as a group Blackston, Roccella, and Coover are not just a perfect complement to Joey Bostic, Shelley Sanders, Cameron Rogers, Gabrielle Lansden, Eren Sisk and the rest of the Rocky Horror cast, they set the pace and tone for an immersive Rocky Horror experience. They capture the moment from the fist bars of "Science Fiction Double Feature," and will have you on your feet and doing the warp by night's end.
October 15, 2019.