New Phoenix's 'Time Stands Still' features complex characters, crackling wit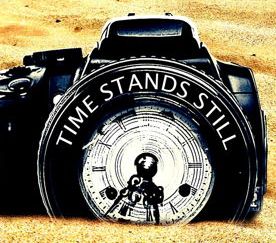 Next up, New Phoenix Theatre will tackle Donald Margulies' Time Stands Still, an insightful play that focuses on two Brooklyn couples who must come to terms with the shifting dynamics of their relationships in the wake of crisis.
Sarah Goodwin is a war photographer who has returned to her Williamsburg loft from Iraq after being injured by an IED that killed her translator and left her face scarred and her body and spirit broken. Her partner, James Dodd, is a journalist, suffered a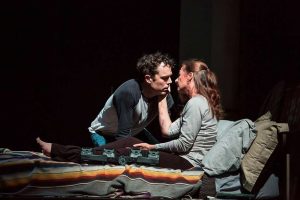 nervous breakdown and left Iraq before Sarah was injured in the explosion. Now he feels responsible for what happened to Sarah in his absence.
The other couple consists of Richard and Mandy. He's Sarah's editor and former lover. She's a much younger event planner who struggles to understand how Sarah can keep shooting photos as the world disintegrates all around her.
When Richard tasks Sarah and Jamie with writing a book chronicling their experiences in the war, each character must grapple with a profoundly disturbing question: Can you be dispassionate observers of horrific events without losing your sense of right and wrong, not to mention your sanity?
There are some land mines built into the script, so it should be interesting to see how New Phoenix negotiates this somewhat rocky terrain. But if handled properly, the pay-off will be huge. The play was nominated for two Tony Awards, one for Best Play and the other Best Performance by a Leading Actress in a Play (for Laura Linney).
Time Stands Still will run for three weekends beginning January 16.
December 22, 2019.