'The Curious Incident of the Dog in the Night' opens at Players Circle on March 20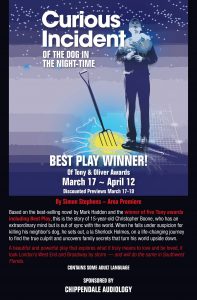 The Curious Incident of the Dog in the Night opens March 20 (with discounted previews March 17-19) at the Players Circle Theatre at The Shell Factory. Winner of five Tonys, including Best Play, this is the story of 15-year-old Christopher Boone who has an extraordinary mind but is out of sync with the world. When he falls under suspicion for killing his neighbor's dog, he sets out in the tradition of Sherlock Holmes on a life-changing journey to find the true culprit. Along the way, he uncovers deep, dark family secrets that turn his world upside down.
The play is an adaptation by Simon Stephens of the original novel by Mark Haddon. Published in 2003, the novel quickly became a huge success. Haddon approached Simon Stephens to adapt the book for the stage. Stephens used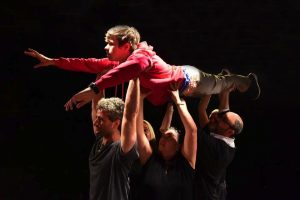 the dialogue from the novel as the driving force for the adaptation. He felt that its popularity was due to the play being a story about family and bravery.
Many readers have concluded that Christopher likely has Asperger's syndrome. However, Haddon did very little research into the subject of autism in preparation for the book and neither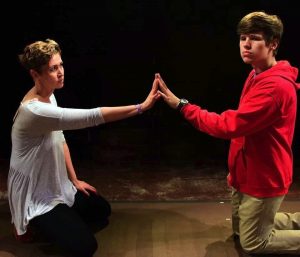 autism nor Asperger's is mentioned directly in either the novel or the play.
The play was first staged in 2012 at the National Theatre. After proving very popular with the audiences who saw it, The Curious Incident of the Dog in the Night took London's West End and Broadway by storm – and now it will do the same in Southwest Florida.
The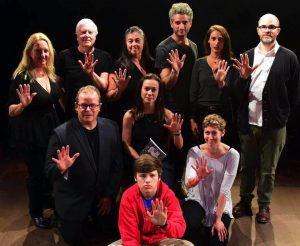 Curious Incident of the Dog in the Night runs through April 12.
March 11, 2020.