Chicago's skimpy costumes, prurient stories and sizzling song-and-dance numbers will seduce TNP audiences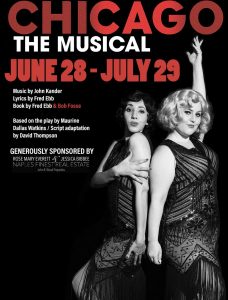 Few shows come to any stage with more anticipation or fanfare than Chicago. With songs and libretto that are still timely, groundbreaking choreography that pays homage to the great Bob Fosse, and a couple of powerful female leads who can both sing and dance, this musical has it all. It's no wonder that the six-time Emmy winner is the longest running American musical in Broadway history. In fact, only Phantom of the Opera has had a longer run.
The musical is based on true, headline-grabbing murders and their corresponding trials that took place in Chicago in the 1920s. One murderous thread follows an aspiring vaudevillian by the name of Roxie Hart who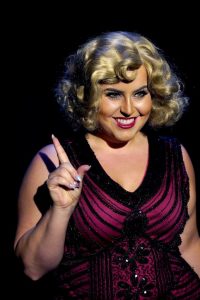 is arrested for murdering her extramarital lover. The other focuses on Velma Kelly, a night club entertainer and double-murderess who Roxie meets in jail. Unaccustomed to sharing the spotlight with anyone, Velma does not take well to being upstaged by the spoiled, self-absorbed newcomer. Simmering emotion boils over when the feisty vixens fight for the spotlight after hiring the same cold-blooded criminal defense attorney, Billy Flynn.
With themes involving narcissism, loyalty, betrayal, a broken criminal justice system and manipulating the press, Chicago may actually be even more relevant today than it was when it was written in 1975. Songs like "All that Jazz," "Cell Block Tango" and "Razzle Dazzle" reflect the current political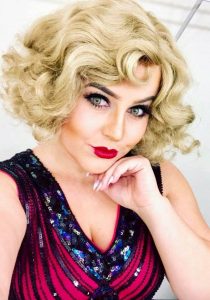 gestalt with startling accuracy, while the rest of the show's standards resonate across the board with Millennials to Boomers.
Not to be overlooked are the gender equality issues implicit in the play.
Roxie, Velma and the girls of Cell Block Tango want to be empowered. They want to be acknowledged as equals with their male counterparts, to be seen as possessing worth and importance sui juris and independent of their fathers, husbands and the other men in their lives. Cut to Roxie, who sings, "From just some dumb mechanic's wife, I'm gonna be Roxie."
Part of the musical's elan,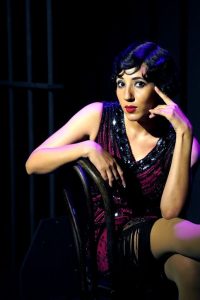 the rocket fuel that contextualizes these and other themes, is Chicago's derogation of theater's traditionally sacrosanct fourth wall ((in which actors pretend for the sake of the story that they cannot see or hear the audience). The characters in Chicago take turns talking directly, and even blowing kisses, to the audience. Rather than spoiling the continuity of the storyline, this device actually provides the audience with a ready portal into the action by making them confederates of the characters – complicit with such illicits as Roxie, Velma and the disturbingly seductive Billy Flynn.
But it is the dancing that ties everything together with the panache of a flamboyant red velvet Christmas bow. It doesn't just amplify the story's sexy, sordid appeal.
It adds an exclamation point to the public's love affair with sensationalized characters who thumb their nose at social expectation, mores and the rule of law.
So how to sum up Chicago? In a word, it's seductive.
The characters, in their skimpy costumes, could not be more alluring. Their stories could not be more prurient. The dancing is as steamy as a salsa on a sweltering Southwest Florida night. So prepare to be seduced! But act now to secure your seats. There are a lot of folks who, like Roxie, want to get in on action and grab a share of the spotlight – even if only vicariously from the comfort of their seats in The Naples Players' Blackburn Hall.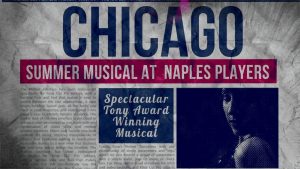 June 15, 2018.
RELATED POSTS.