Rosie DeLeon plays P.B. in Studio Players' 'One Slight Hitch'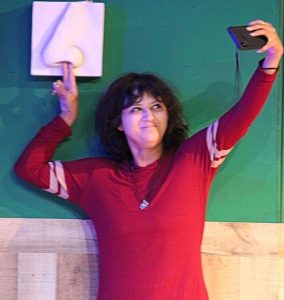 One Slight Hitch comes to the Joan Jenks stage beginning May 28. In this Lewis Black farce, Doc and Delia Coleman's daughter, Courtney, is getting married and Rosie DeLeon plays the bride's youngest sister, P.B., a free spirit in a tight-laced, button-down family.
Rosie last appeared on the Joan Jenks stage in the role of Lauren in Circle Mirror Transformation. Her other stage credits include Officer Pudney in Neil Simon's Rumors for New Phoenix Theatre, Linda Johnson in Lab Theater's production of Deborah Lake Fortson's Body & Sold, Feste in Lab's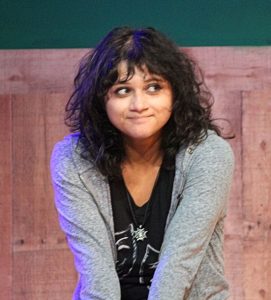 production of Shakespeare's Twelfth Night and Elaine in Calendar Girls. She also played various parts in The Rauschenberg Project Play (which plumbed many of the important local issues faced by 12-24 year-old members of Southwest Florida's LGBTQ community, including domestic violence, bullying, employment discrimination and homelessness).
April 4, 2021.