'A Raisin in the Sun' director Sonya McCarter in the spotlight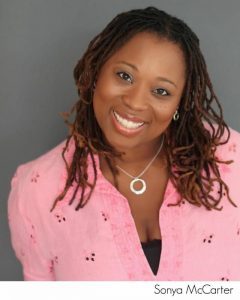 Theatre Conspiracy at the Alliance for the Arts will present A Raisin in the Sun by Lorraine Hansberry May 3-13. Sonya McCarter directs.
McCarter was in the director's chair earlier this season when she took the helm for Theatre Conspiracy's production of August Wilson's Seven Guitars. It was the second August Wilson play she's had the pleasure – and privilege – of directing. She also directed Ma Rainey's Black Bottom for Theatre Conspiracy last season.
Sonya has been both pleased and impressed by the progress Bill Taylor and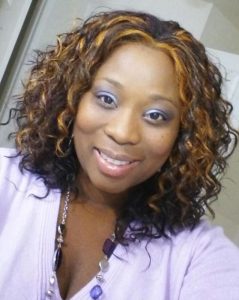 Theatre Conspiracy have made since embarking in 2015 upon an initiative to find and nurture minority actors and cast them in one or two plays a year. With no small amount of trepidation, the Alliance-based theater company started out with Ntozake Shange's choreopoem, For Colored Girls Who Have Considered Suicide When the Rainbow is Enuf. Eighteen women of color turned out for the ensuing auditions. Impressed by the talent they demonstrated, Taylor cast eight of them for seven roles. Sonya McCarter was among those who made it into the For Colored Girls cast.
At the time, the Fort Myers native and married mother of three was desperately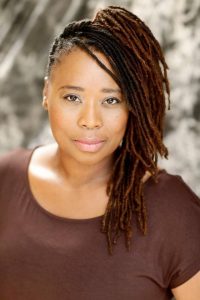 searching for good local parts. She'd performed with The Naples Players and Cultural Park Theater in the Cape, but hadn't found enough meaty roles to capture her interest or challenge her talents. "As soon as I heard [that Theatre Conspiracy was doing the play] I'm like 'okay, I'm going to the audition,'" McCarter told WGCU's Amy Tardiff at the time. And she was rewarded with a soul-searching poem that resonated with all women, regardless of race.
But McCarter didn't perform in the following season's continuation of Theatre Conspiracy's ongoing effort to produce plays for minority artists geared toward minority audiences. She directed. The show was Lydia Diamond's The Bluest Eye, an adaptation of Toni Morrison's novel by the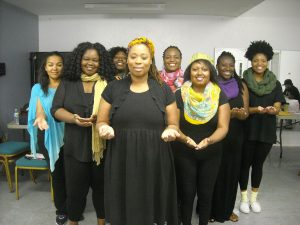 same name about a girl who despises her dark skin and prays for blue eyes.
Then came her first opportunity to direct a play written by the legendary August Wilson when Taylor and Theatre Conspiracy produced Ma Rainey's Black Bottom last season. The show's reception in the local theater community was so overwhelming that Theatre Conspiracy is now planning to produce all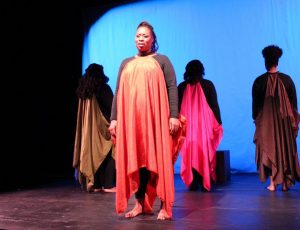 ten plays in Wilson's Century Cycle, which chronicles the African-American experience in the 20th century.
"I've committed to doing one every year," Taylor told Fort Myers News-Press entertainment correspondent Charles Runnels last year. "This is an opportunity for us to stand out and break the mold."
And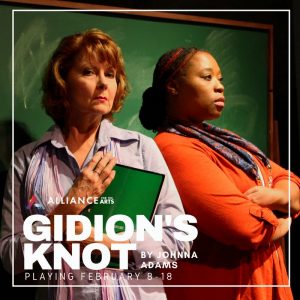 McCarter is on board again – this time for a show that's considered by many as the 20th Century's best, and most important, play.
In addition to directing and several local roles (including the part of Corryn Fell in Gideon's Knot earlier this season), Sonya includes among her acting credits appearances in two episodes of the television show Burn Notice. McCarter studied theater and the language of Shakespeare at Pensacola Christian College 1990-1995.
April 1, 2018.
RELATED POSTS.