Roosevelt Stewart is Floyd 'Schoolboy' Barton in 'Seven Guitars'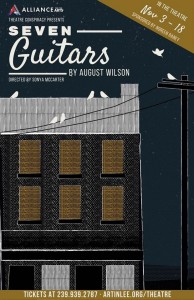 On stage in the Foulds Theatre at the Alliance for the Arts from November 3 through 18 is Theatre Conspiracy's production of August Wilson's Seven Guitars. In the lead is Roosevelt Stewart, who plays the part of Floyd "Schoolboy" Barton.
Barton is a gifted jazz guitarist and singer. And he's about to be offered a sweet record deal by a producer in Chicago. There's one tiny glitch. Floyd's just gotten out of jail after serving time on trumped-up vagrancy charges, and has no money, no guitar (it's in hock), no band and no girl. But he has a week to raise the necessary scratch and get his girl back ….
Theatre Conspiracy audiences will recall Roosevelt's brilliant portrayal of Levee in last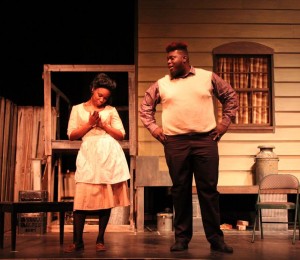 season's production of Ma Rainey's Black Bottom. Read here for a review of his performance in that production.
Just 28, Roosevelt is a musician, singer, songwriter and producer. As the owner of Rozart Musiq, a non-profit geared toward teaching all youth the aspects of music, Roosevelt is diligently working to open a stationed after-school music program for youth. From Memphis, Tennessee, Stewart is a proud graduate of Dunbar High.
O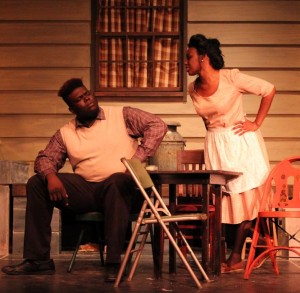 ctober 24, 2017.
RELATED POSTS.