'Vampire Lesbians of Sodom' as hysterical, quirky and off-kilter as its title suggests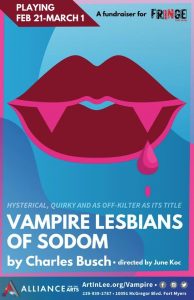 Vampire Lesbians of Sodom is just as hysterical, quirky, and off-kilter as its title suggests. A gut-busting piece of camp, the show has attracted something of a cult following since its debut the Limbo Lounge in New York City's East Village in 1984 that's reminiscent of The Rocky Horror Show. In fact, it puts Rocky Horror's fabled irreverence, the gender-bending characters, schlocky horror film aesthetic, awful puns, sinister innocence and harmless depravity on steroids.
Vampire Lesbians of Sodom tells the saga of two eponymous immortal vampire lesbians – a creature known as The Succubus (who is also known as La Condessa or Magda Legerdemaine) and a virgin-turned-vampire who becomes known as Madelaine Astarte and Madelaine Andrews. These fatally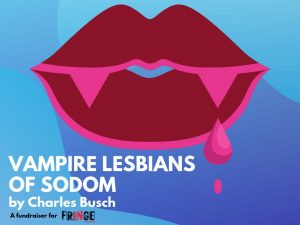 seductive vampiresses first cross paths in ancient Sodom and over the next two thousand years, their bitter rivalry as bloodsuckers but more importantly, as actresses, makes stops in 1920's silent movie Hollywood and contemporary Las Vegas.
The Limbo Lounge show achieved such popularity that moved Off-Broadway in the June of 1985, running for five years at the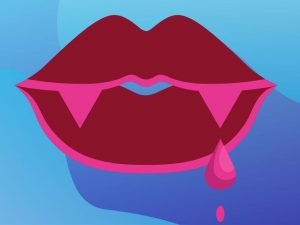 Provincetown Playhouse in New York City.
This Alliance for the Arts' production is a fundraiser for Fringe Fort Myers and the performances are in the Alliance for the Arts classroom.
Directed by June Koc, the show stars Imani Lee Williams as  Succubus/Condessa, Joey Bostic as the Virgin/Madeleine Astarte, Chris Hheartwell as King/Danny, Jamie Carmichael as Oatsie Carewe, Kayleigh O'Connell as Renee Vein/Tracey, Grant Cothran as Hujar/Zackm Nemo Philor as Ali/PJ and Jim Yarnes as Etienne.
February 17, 2020.