'Roommate' play dates, times and ticket information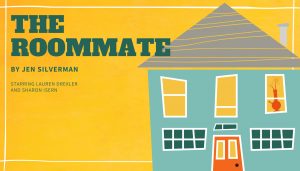 Play:  The Roommate
Playwright:  Jen Silverman
Synopsis:  Sharon is a 50-something recent divorcee, an anxious, uptight empty-nester who, with much trepidation, advertises for a roommate to share her large home in Iowa City. After all, she's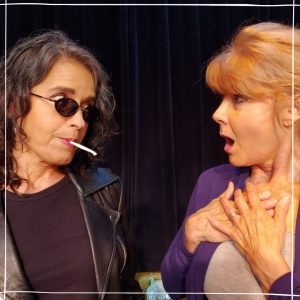 never had a roommate before. Her alarm increases when she discovers that her new roommate, Robyn, is a pot-smoking vegetarian lesbian from the Bronx, who arrives with a box full of clay voodoo dolls. Robyn, a 50-something former entrepreneur and scam artist has fled to Iowa, looking to get a fresh start, find some peace and quiet, and prove to her estranged daughter that she can turn her life around. For her part, Robyn is alarmed to find in Sharon a nosy and persistent new friend who discovers her secrets … notably her secret stash of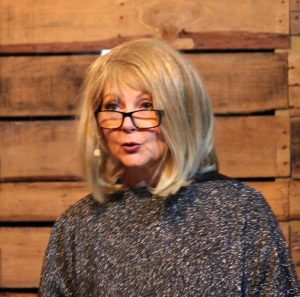 fake I.D.s and former identities. Fascinated, Sharon convinces an unwilling Robyn to school her in the art of the telephone scam, and blossoms as she discovers her persuasive powers to fool and beguile even the members of her local book group. For a busy, idyllic time, the two women enjoy a friendship while raking in the cash. But when their connection deepens into an attraction, Robyn must make a choice to keep them both safe …
Director: Bill Taylor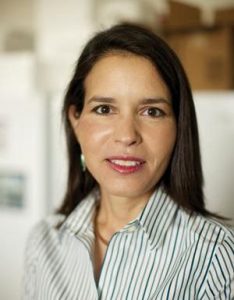 Cast:
Sharon:  Lauren Drexler
Robyn:   Sharon Isern
Play Dates and Times: 
7:30 p.m. on December 9-11 and 16-18 at 7:30 p.m.
2:00 p.m. on December 19
Tickets:  $25 for Alliance members; $30 for non-members
COVID Precautions: In compliance with CDC guidelines masks are recommended, but not required, to be worn by fully-vaccinated patrons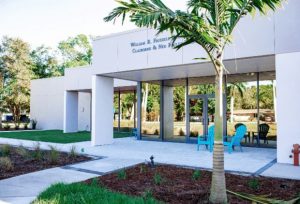 while at the Alliance. While the entire seating chart is available, patrons are asked to leave a seat between themselves and other parties when selecting reserved seating. The Alliance for the Arts continues to maintain rigorous cleaning practices. The Alliance has an air purification system that uses ionization and UV light to reduce virus particles, allergens and bacteriophage.
Location:  Foulds Theatre at the Alliance for the Arts, 10091 McGregor Boulevard, Fort Myers, FL.
November 23, 2021