'Sanctuary City' asks what we're prepared to lose for a future and those we love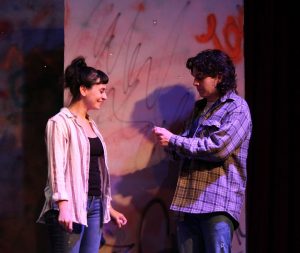 Theatre Conspiracy opens its 2023-2024 season with Martyna Majok's touching drama Sanctuary City August 17 through the 27th. Directed by Miguel Cintron, the cast includes the director's daughter Isabella Cintron, Nicholas Salerno and Anthony Miller.
The story follows two young DACA DREAMers who are struggling to establish their place in America, the only country they know as home. Poignant, timely, and highly theatrical,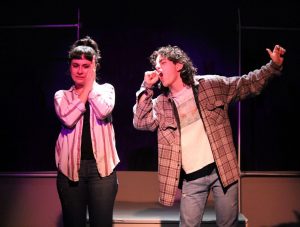 Sanctuary City illuminates the triumphs and challenges these lifelong friends face, and how much they are willing to risk for each other when they have everything to lose.
Being young is hard enough without the looming fear of being deported from the only country you've ever known. Through this stirring tale, Pulitzer Prize-winning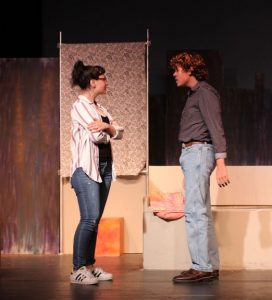 playwright Martyna Majok takes us on a journey which asks what are we prepared to lose for both a future and those we love?
Sanctuary City was the recipient of an Edgerton Foundation New Play Award and a Laurents/Hatcher Foundation Theater Development Grant. The project was supported in part by the National Endowment for the Arts.
Performances are August 17-19 and 24-26 at 7:30 p.m. and August 27 at 2:00 p.m. in the Foulds Theatre at the Alliance for the Arts.
August 2, 2023.