Swell Party
Welcome! On this page you will find information and reviews about Theatre Conspiracy's production of Swell Party. The show opens November 21, with additional performances at 8 p.m. on Thursday, Friday and Saturday, November 22, 28 and 29 and December 4, 5, 6, 11, 12 and 13, with one Sunday matinee on December 7 at 2 p.m. Individual tickets are $22 each. Student tickets are $11. Thursdays are "buy one get one half off," and opening night on November 21 is "pay what you will, cash only," you name the ticket price! Season subscriptions are also available. You can buy the remaining 6 SHOWS FOR $102 ($17 per ticket) or 5 SHOWS FOR $90 ($18 per ticket) or just 4 SHOWS FOR: $80 ($20 per ticket). Tickets can be purchased by calling Theatre Conspiracy's box office at 239-936-3239 or by visiting www.theatreconspiracy.org. Please click here to view the plays and productions included in Theatre Conspiracy's 2014-2015 season.
* * * * * * * * * * * * * * * * * * * * * * * * * * * * * * * * * * * * * *
Spotlight on 'Swell Party' playwright Topher Payne (11-14-14)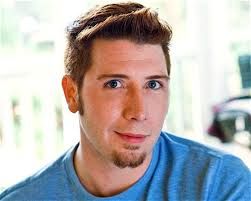 Theatre Conspiracy's 21st season continues November 21 with Swell Party by Topher Payne. Named "Best Local Playwright" in Atlanta by readers of both The GA Voice and Creative Loafing for the last four years, Payne has authored more than a dozen plays that have been performed on stages across the United States.
His plays Swell Party and Angry Fags were both nominated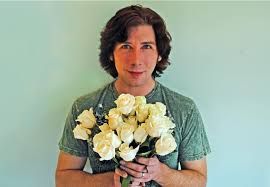 for Outstanding World Premiere and The Gene-Gabriel Moore Playwriting Award at the 2013 Suzi Awards. Angry Fags won The Gene-Gabriel Moore Award. His play Perfect Arrangement was selected for the 2013 Source Festival in Washington DC, His play The Medicine Showdown (co-authored with Adam Koplan) was produced in October 2013 at The East 4th Street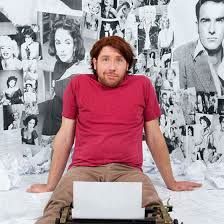 Theatre in Manhattan, and Georgia Ensemble Theatre premiered his comedy The Only Light in Reno in January 2014. Topher has written about his life with "humiliating candor" for nearly a decade- from 2005-2009 in his David Magazine column, Necessary Luxuries, which was compiled into a book of the same name. From 2010-2013, he chronicled suburban life in his Domestically Disturbed column in The GA Voice, which won the 2012 National Newspaper Association award for Best Humor Column.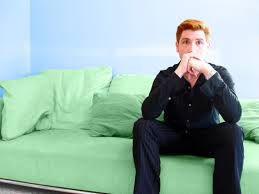 Topher is an artistic associate with Atlanta's Process Theatre Company and Flying Carpet Theatre in New York. He is the Executive Producer of the Atlanta 24-Hour Plays for Working Title Playwrights.
See above for dates, times and ticket information.
_____________________________________________________________________________
Playwright Topher Payne's novel approach makes 'Swell Party' a treat for theater-goers (11-13-14)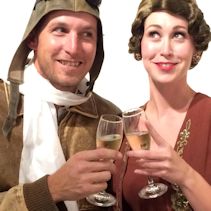 If a tree falls in the forest, does it make a sound? In playwright Topher Payne's world, only if there are people around at the time, and even then, what they hear will be heavily influenced by their upbringing, education, prejudices and even their mood. And this is the key to understanding and appreciating Swell Party, his 2013 play that is (loosely) based on the real-life story of tobacco heir Zachary Smith Reynolds, who was found shot in the head in the upstairs bedroom of his family's Winston-Salem estate during a party on July 6, 1932.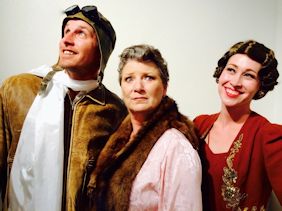 In the aftermath of the shooting, old family friend and police investigator Erle McMichael comes to the house and questions family members and party guests to find out whether Smith committed suicide or was murdered. The usual suspects include Smith's dour, imperious Aunt Kate, her sweetly deceptive social secretary Babe Collier Vaught, Smith's Broadway-siren bride Libby, her devoted acting coach Blanche Yurka, and Smith's best friend, Ab Walker. But rather than telling us who these people are, Payne shows us how each character's perception of the others is skewed and bastardized by their own unique constellation of biases. Through an alternating series of interviews and flashbacks, each character tells McMichael and, derivatively, the audience who the others are and whether they are capable of murder, and each of these recounting enables us to see that what we say and how we say it reveals more about ourselves than the person or event we are describing.
"This is an approach that works on almost every level, drawing humor from the off-kilter 'disconnects' between the stories, the obvious biases, obsessions and annoyances that can't help but find their way into the individual stories," proclaims a reviewer for Atlanta Theatre Buzz. "The biggest problem with this approach is that, because he is dead at the start, we never see a 'real' version of young Smith Reynolds, only everybody else's ideal of him. Fortunately, this only drives the narrative better, making us truly wonder who he really was and what really happened to him."
From the actors' perspective, Payne's approach challenges them to play several nuanced versions of their characters. Except perhaps for the actress playing Blanche Yurka, who's over-the-top outrageous no matter who's telling the tale to investigator Erle McMichael.
In any case, this method of character building results in a fast-paced (notwithstanding the play's 2½ hour running time) show replete with witty repartee, sly hindsight jokes and memorable one-liners. In the end, Payne creates stereotypes, to be sure. But "they work to make the drama more outrageous than it would be otherwise," professes Atlanta Journal-Constitution theater critic Wendell Brock, who adds that with underlying themes of lust, greed, hypocrisy and loss, "Swell Party is anything but. It's a den of snakes waiting to strike."
The show is directed by Karen Goldberg and features an incredible cast that includes professional equity actress Kim Crow, Lauren Drexler, Tera Nicole Miller, Jordan Wilson, Katie Pankow and Jim Yarnes. See above for dates, times and ticket information.
________________________________________________________________
Theatre Conspiracy's 'Swell Party' is hilarious Southern-style whodunit (11-12-14)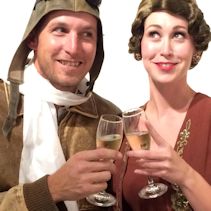 Theatre Conspiracy continues its 21st anniversary season with Swell Party by Topher Payne. This very funny show is a parlor-room whodunit based on the real-life story of Zachary Smith Reynolds, a small-time aviator who was heir to a big-time North Carolina tobacco empire. The show opens November 21, 2014 at the Foulds Theatre inside the Alliance for the Arts in Fort Myers.
The play begins as Smitty, the 20 year-old orphaned heir to the family fortune, returns to his Southern home with a controversial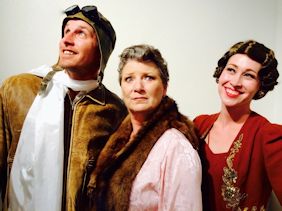 new wife, a trunkload of gin and his new wife's acting coach, who is quite possibly insane. A party is thrown, someone turns up dead, and the plot thickens. For Southerners, the truth isn't nearly as important as a good story.
The show is directed by Karen Goldberg and features an incredible cast that includes professional equity actress Kim Crow, Lauren Drexler, Tera Nicole Miller, Jordan Wilson, Katie Pankow and Jim Yarnes.