Spotlight on Playwright Jennifer Haley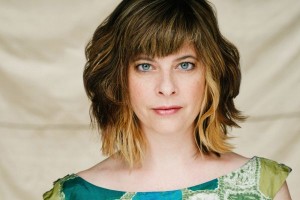 Jennifer Haley is a playwright whose work delves into ethics in virtual reality and the impact of technology on human relationships, identity, and desire. She won the 2012 Susan Smith Blackburn Prize, seven Los Angeles Ovation Awards and the $10,000 Francesca Primus Prize in 2014 for her play, The Nether, which premiered at Center Theatre Group and was subsequently produced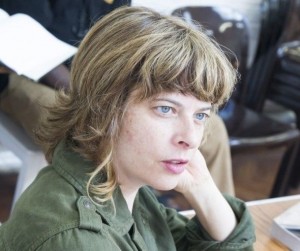 off-Broadway and at the Royal Court Theatre in London's West End. Its run at New York City's MCC Theater has been extended three times, and this season it will be produced all over the country, including Houston's Alley Theatre, Philadelphia's InterAct Theatre Company, the San Francisco Playhouse, the Village Repertory Company in Charleston, S.C., and Woolly Mammoth Theatre Company in Washington, D.C. It's also receiving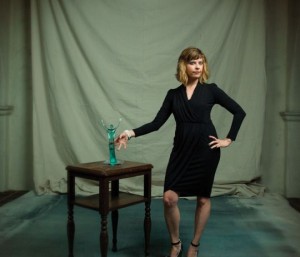 productions in Istanbul, Munich, and Madrid.
"The play's popularity might partly be explained by its familiar setup: It opens up in an interrogation room (Haley admits she was partly inspired by C.S.I.) where a female detective is questioning a middle-aged man about his involvement in the Hideaway, a virtual Victorian-era world in which pedophiles can have sex with avatars of pre-pubescent girls," writes theater critic Diep Tran for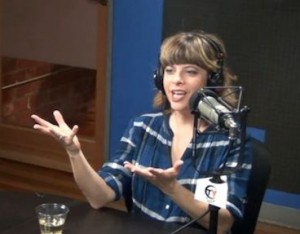 American Theatre Magazine. "Though the play's most graphic scene involves little more than a child actress taking off a dress to expose frilly undergarments, it's a dark, twisted, get-under-your-skin kind of play."
Other plays include Neighborhood 3: Requisition of Doom, a horror story in which teenagers addicted to a video game start to live in it for real,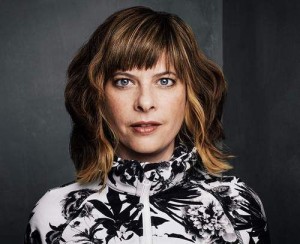 Breadcrumbs, which borrows fairy-tale iconography to explore human connection and Alzheimer's Disease, and Froggy, a noir thriller with interactive media design and a live soundtrack. Neighborhood 3 had its world premiere at the 2008 Humana Festival of New American Plays at Actors Theatre of Louisville and enjoyed a successful run at New York's Flea Theatre, where it was directed by Joel Schumacher (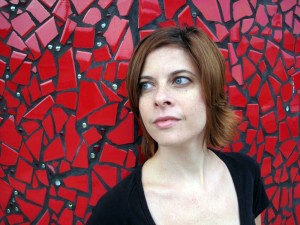 Flatliners, The Lost Boys). Breadcrumbs premiered at the Contemporary American Theater Festival in 2010.
Because they deal with the moral quandaries raised by technology, role-playing games, and the seduction of virtual worlds, they especially resonate with Millennials and Gen-Xers, who question the ways, big and little, in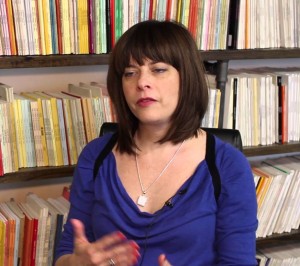 which technology infiltrates our lives 24/7.
"My stuff is narrative, but I don't feel like I'm spoon-feeding people," Haley told Tran for the American Theatre piece. "I draw them in using genre—in Breadcrumbs, using the essence of a fairy tale; in Neighborhood, using a video game; in The Nether, using television procedurals. These genres provide a great sense of shorthand. If I want to sound evil and crafty, you just sort of lull people in."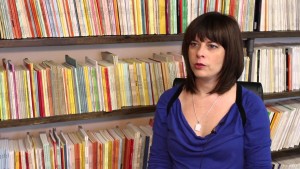 Haley has a liberal arts degree theatre from the University of Texas at Austin, which is where she wrote her first play (though she never took a playwriting class). Because she wasn't accepted by any f the graduate schools she applied to, she worked after graduating as a company member of a commedia dell'arte performance group called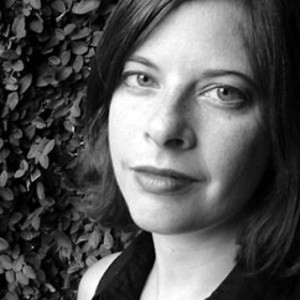 Troupe Texas, which performed in nursing homes and housing projects. In the late '90s, she moved to Seattle and became a web designer. "As technological media was changing, I felt like I was in the thick of it," she told Tran. "It was being a tech person and being in that world, it really started influencing my work."
But she applied again to graduate schools offering degrees in playwriting after she turned 30. This time, she got accepted into Brown and studied under Paula Vogel. "It was Vogel who gave Haley a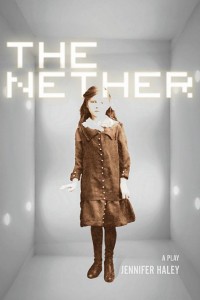 pivotal note on an early draft of Neighborhood 3," notes Tran. "[Paula] said, 'You should consider using the organizing principle of a video game.,'" And that's when the concept coalesced.
To be clear, Haley is not interested in technology per se. Her interest inheres in the way it is providing us a way to live alternate lives. "I'm very interested in identity and how people perceive themselves," Haley states. "The technology for me is just an interesting way to examine these really limitless, long-standing, global questions of identity, and waking life versus dream life."
Haley has worked with Center Theatre Group, Royal Court Theatre,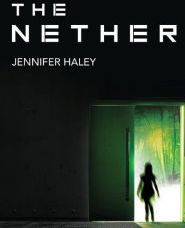 Headlong, Sonia Friedman Productions, the Humana Festival of New Plays, American Conservatory Theater, The Banff Centre, Sundance Theatre Lab, O'Neill National Playwrights Conference, Lark Play Development Center, PlayPenn, and Page 73. She is a member of New Dramatists in New York City and lives in Los Angeles, where she founded the Playwrights Union, an organization that supports both local and incoming theater artists.
Please see above for play dates, times and ticket information.
Posted February 24, 2016.
Please click here for play dates, times and ticket information.
Click here for a review of Theatre Conspiracy's production of The Nether.
Click here for Director Rick Sebastian's insights into the play.
Click here for more on Director Rick Sebastian.