Galyean and Lively poised for thunderclap performances as Susan B. Anthony and Frederick Douglass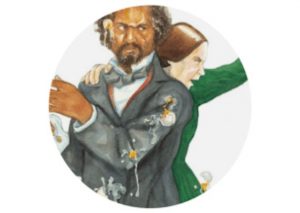 When it comes to local theater, there are certain iconic pairings. Like Rachel Burttram and real-life spouse Brendan Powers. Anne Dodd and Patrick Day. Trossbach and Graffy. But brace yourself Southwest Florida (and apologies to any power pairings omitted). In January, Dena Galyean and Derek Lively will face off as Susan B. Anthony and Frederick Douglass in Theatre Conspiracy's production of The Agitators!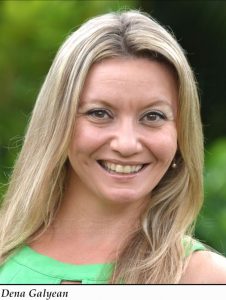 Both are coming off perhaps the best performances in their already illustrious careers, Galyean as Nora Helmer in Henrik Ibsen's A Doll's House and Lively as Walter Lee Younger in Lorraine Hansberry's masterwork, A Raisin in the Sun.
Galyean is one of the hardest working thespians in all of Southwest Florida. She always seems to land fascinating roles. Prior to A Doll's House, she appeared as Stella Kowalski in The Studio Players' production of Tennessee William's A Streetcar Named Desire at the Golden Gate Community Center. Smart, insightful and prone to thoughtful introspection, she's come a long way since her seminal role after landing in Southwest Florida from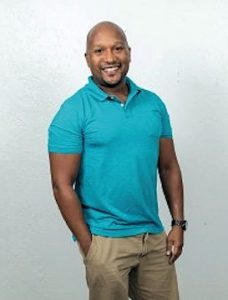 Chicago as Louise in Lab Theater's production of Steve Martin's The Underpants in 2015. (Undies may be racy, but Vixen's smokin' hot.)
Few theater-goers who caught his performance in A Raisin in the Sun will ever forget Lively jumping on his mother's coffee table as his character performs an impromptu song-and-dance duet with his sister as both seek to connect with their repressed (suppressed) African heritage. But his portrayal of Walter Younger was not Lively's first "tour d'force" performance. That appellation was employed by a theater critic nearly 20 years ago to describe his performance in Dreamin' in Church, a one-actor dramedy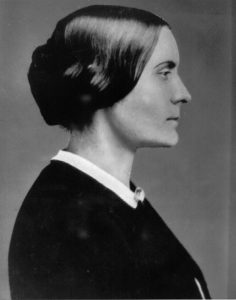 by playwright Robert O'Hara that was part of Worth Street Theater Company's Snapshots 2000.
So it is an early Christmas gift from Theatre Conspiracy Artistic Director Bill Taylor to not only pair these mega talents opposite each other, but to do so in the guise of such legendarily mercurial personages as Susan B. Anthony and Frederick Douglass.
Anthony and Douglas both advocated for voting rights for women and former slaves. But over time, a rift occurred between them.
In a nutshell,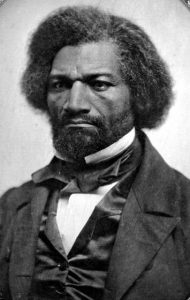 Douglass made the calculation that insisting that men and women of all races be accorded the right to vote simultaneously (known as universal suffrage) would likely torpedo enfranchisement of black men. Fearing that if black men didn't gain the right to vote at that specific point in history they might never get it, he advocated for passage of the Fifteenth Amendment even though it did not include women.
Anthony, along with Elizabeth Cady Stanton, couldn't disagree with Douglass more. But they didn't just contend that men and women had to gain the right to vote at the same time. They suggested that white women were actually more qualified to vote than black men and allied themselves with opponents of black suffrage. Douglass felt they'd gone too far, demonstrating institutional racism in today's terminology.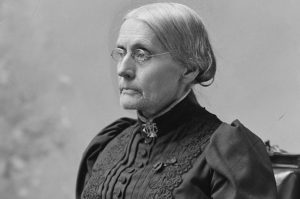 As close as they once were, both sides now felt betrayed.
"Their disagreement became an open conflict at the 1869 meeting of the American Equal Rights Association (AERA), which took place in New York City's Steinway Hall and Brooklyn Academy of Music," notes the U.S. National Park Service in its essay series,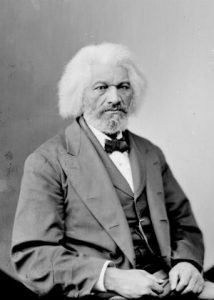 "Comrades in Conflict." "Douglass, Stanton, and Anthony had a heated debate about whether the AERA should support the Fifteenth Amendment if it only referenced Black men. They each argued how the lack of suffrage endangered their community. African Americans were persecuted for their race and women were the property of men; both needed the vote in order to improve their lot."
Years later, Anthony and Douglas finally reconciled, forging a cordial relationship. But they were never as close as they'd once been. While they shared many of the same goals, principles and experiences, they had one glaring irreconcilable difference. They couldn't agree on whose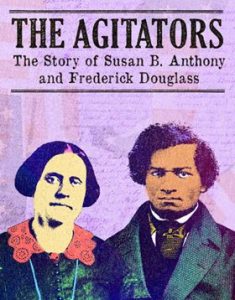 humanity should be recognized first – that of black men or those of women regardless of race. More the pity that they found themselves living between Scylla and Charybdis.
With this as predicate and a beautifully-crafted script by Mat Smart, Galyean and Lively are poised to deliver thunderclap performances in The Agitators. So don't delay. Get your tickets early.
December 5, 2018.