Nicole Anderson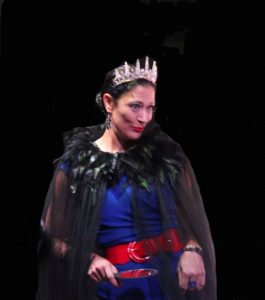 Nicole Anderson plays the part of Alma Hix in The Music Man Musical. Her character sings one of the show's most memorable lines, "Oh yes, that woman made brazen overtures, with a guilt-edge guarantee / She had a golden glint in her eye and a silver voice with a counterfeit ring / Just melt her down and you'll reveal / a lump of lead as cold as steel / Here, where a woman's heart should be."
Nicole's prior credits include Grimhilde, the Evil Queen, in Disney's Descendants: The Musical and one of the Ancestors in Addams Family, a role that followed a 25 year hiatus in on-stage appearances.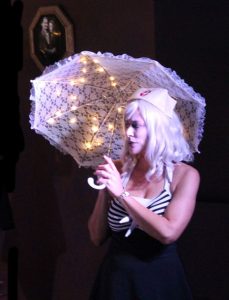 Nicole studied performing arts and musical theater at Columbia College Chicago.
June 26, 2023; revised September 24, 2023.