Olivia Anderson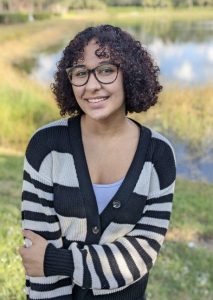 Olivia Anderson plays the part of Audrey in Disney's Descendants: The Musical at Fort Myers Theatre. Extremely vain but insecure. When Mal gives the other girls a makeover, she's upset not because she was excluded but because she doesn't want anyone at school to rival her beauty.
Olivia's theater credits include Bird Girl in Alliance for the Arts' production of Suessical, Sarafina in The Lion King Jr., Babkak in Aladdin Jr. and Violet Beauregarde in Willy Wonka Jr., all at Fort Myers Theater.
Anderson will be a freshman this fall as a Theatre Major at Cypress Lake High School Center for the Arts.
June 26, 2023.