Michael Andrew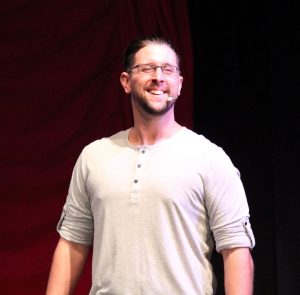 Michael Andrew made his acting debut at the age of eight and hasn't looked back. Since then he has appeared in more than twenty theater productions and has also worked in two of the well-known Bring It On films as a stunt/tumbler performer. Local credits include Stephan in the first licensed U.S. production of Sex Tips for Straight Women from a Gay Man, Kyle Morgan in And the Winner Is … and Gulf Coast Symphony's production of Barber of Seville (Ambrogio).
Michael is currently a member of the Equity Membership Candidate
(EMC) Program and is working toward becoming a full-time member. Some of his equity shows include Florida Repertory Theatre's You Can't Take It With You and Atlanta Aurora Theatre's Mouse on Mars.
October 23, 2019.