Aubrey Barnhouse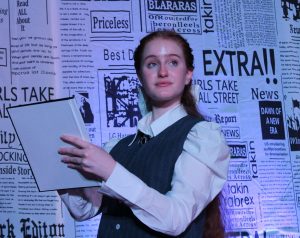 Aubrey Barnhouse plays the part of Katherine Plumber in Newsies for Belle Theatre, an independent and strong female figure who defies gender norms and fights for what she wants. Aubrey says that she identifies with Katherine in many ways, which make this a dream role she's super excited to portray.
The 16-year-old is a member of TAG at Cypress Lake High School, where she is involved in many extracurriculars and AP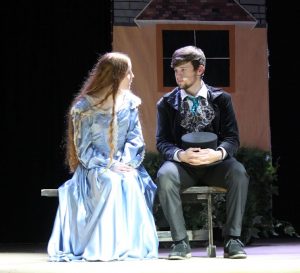 classes (all while maintaining straight A's). Past roles include Jasmine in Aladdin Jr., Jack's Mom in Into The Woods, Morticia in Addams Family Jr., Cosette  in Les Misérables and the Baker's Wife in Into The Woods Jr.
June 17, 2022.