Bry Grant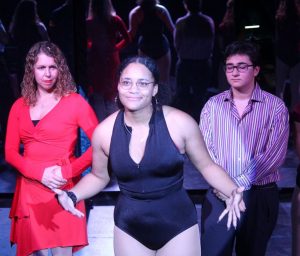 Bry Grant plays Sheila Bryant in A Chorus Line for Fort Myers Theatre. Grant's character is a stand-out in the show within the show. Haughty and naughty, she cops an attitude with the director, Zach, with whom she apparently has history, for good or ill. But her "A" seems to come from her personal, family history. Growing up, she watched her father denigrate her mother, on whom he cheated from at least the time Sheila was five. Placing her fate in the hands of a man, any man, including Zach,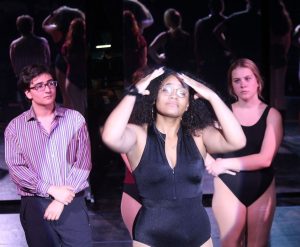 runs counter to her sense of self-worth and independence. With the expiration date on her career as a performer fast approaching, the 29-year-old is thinking about trading in her dance shoes for a dance studio of her own. Originally portrayed on Broadway by Kelly Bishop (who won a Supporting Actress Tony for her performance), the character's background is largely drawn from her own life story.
Grant is marvelous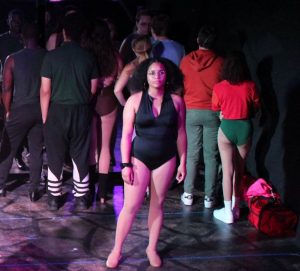 in the role, coming across as brash, fierce and sometimes combative. Look out Val Clark, and anyone else who is tries to push her buttons.
Bry has been performing in musical theater productions for four years, and singing and dancing for ten. Some of her favorite credits include Diana in a previous production of A Chorus Line, Anita in West Side Story, Sour Kangaroo in Seussical and Carmen Bernstein in Curtains. A Chorus Line marks her Fort Myers Theatre debut.
June 17, 2022.