Scenes from 'St. Francis' performed by Tiny Theatre on April 15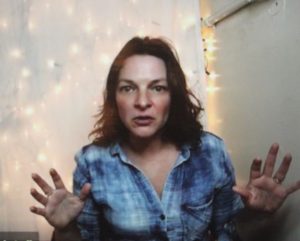 So let me start with a disclaimer. As a former wills and trust lawyer who shares caretaking responsibility for three rescue cats (one from a bear trap, a second from a car wash and the third from an apartment building that had been tented for termites) and two rescue Chihuahuas with a girlfriend who worked tirelessly for the Syracuse Cat Coalition trapping and fostering strays year round (including during upstate New York State's legendary winters),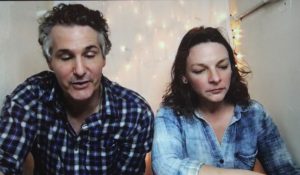 I was already predisposed to fall in love with Rachel and Brendan Powers' reading of Miranda Jonte's play St. Francis. After all, Jonte's male lead is an estate planning attorney by the name of Will (seriously), and her female protagonist is a veterinarian named Tessa who runs a dog rescue in northern California.
So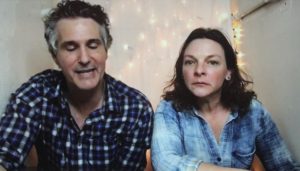 here's the storyline: Being forced out of her current location by an incoming Starbucks, Tessa is desperate to find a new building for her no kill shelter. She is outspoken, possessed of an over-inflated sense of justice and prone to drinking too much (as if that's a flaw of some kind!), which wins her no allies among a hostile city council. At the end of her rope,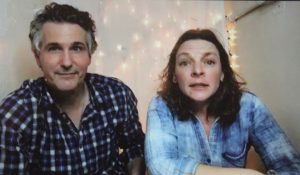 Tessa is faced with approaching her estranged father for financial assistance to keep the rescue open to save the dogs, and ultimately, herself. Complicating matters is the return of her high school sweetheart and the teenage volunteer and budding vet she's mentoring, a girl named Molly Mattie who has a penchant for pop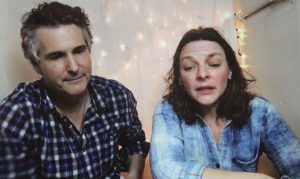 culture and thinks Tessa is all that an a bag of chips.
In one of the three scenes that Burttram and Powers selected for last night's reading, Tessa delivers an epic riff about neglectful pet owners who starve their pets while they stuff their fat faces and permit them to freeze to death outside while they enjoy the warmth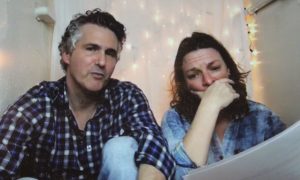 of their fireplaces and beds that would have brought Eric McCormack and Sarah McLachlan to their feet. Jonte certainly has a way with words and feel for realistic dialogue that spans the range from lyrical to vernacular. One minute, Will and Tess are uttering heartfelt sentiments and sharing profound introspections. The next, Tess will drop a line like, "You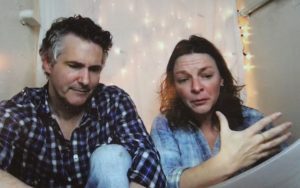 always know when to give me booze," "You made [that $9 bottle] taste like $12 wine," "people are twats and assholes," and my personal favorite, "Fuck you, counsellor." There was even fodder for those of us who enjoy a good Freudian slip from time to time.
The three short scenes that Rachel and Bren chose certainly accomplished their purpose.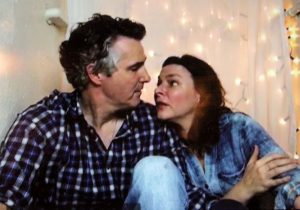 They not only gave us a feel for Jonte's immense ability to create sympathetic characters, a compelling plotline and conversational dialogue. They instilled a genuine desire to the see the entire play performed live and on stage. At least that was the consensus of those listening to the Tiny_Theatre broadcast at home. Some deemed it the best of the 11 readings that Rachel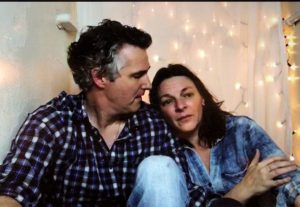 and Brendan have done so far!
But last night's Tiny_Theatre audience was far from alone in their admiration and critical acclaim. St. Francis was a semi-finalist for a Princess Grace Playwriting Award in 2015 and, directed by Stephen Brotebeck, debuted in August of that year at the New York International Fringe Festival (FringeNYC).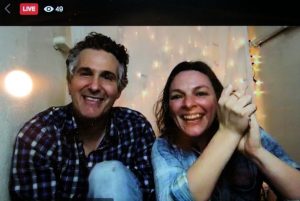 The play was published in Applause Books' The Best Plays from American Theatre Festivals 2015 and Contemporary Monologues For a New Theater and performed in Pinole, CA in 2018 as a benefit for Carr Fire Relief.
Jonte did not set out to be a playwright. It was only after a decade of work as an actor that she began creating her own work.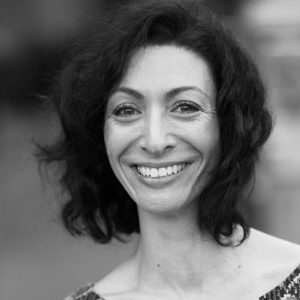 Her first child was a play titled Greasemonkey, for which she was nominated for a Princess Grace Award in Playwriting and awarded the Puffin Grant, which entails having the play adapted into a feature film that will be shot in and around the San Francisco Bay Area (where she sets all her plays). Her one-woman show, Good & Kissed, premiered at the Midtown International Theatre Fest in NYC in 2017 and was performed at Capital Fringe in Washington DC in July 2019. Her piece The Shark Play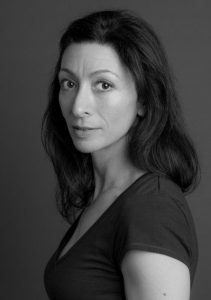 made it to Final 12 at the Sam French OOB. Her newest work is All in a White Trash Pie.
In her spare time, Miranda does road races & mud runs, eats too much junk food, and watches a lot of rom-coms and true crime. Oakland-born and East Bay proud, Jonte holds an MFA from Actors Studio Drama School in New York City, a BA in Theatre & German from Chico State in California and the University of Tuebingen in Germany.
Jonte is a member of the Actors Equity and Dramatists Guild .
For their part, Tiny_Theatre's Burttram and Powers continue to dazzle and impress not just with their intimate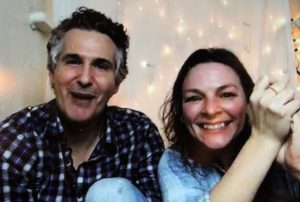 readings from the closet of their back bedroom, but the playwrights, plays and scenes they select. It's almost as much fun to see what they have in store for their viewers as to watch them perform the readings.
You can catch Tiny_Theatre at 9:00 p.m. on Monday, Wednesday and Friday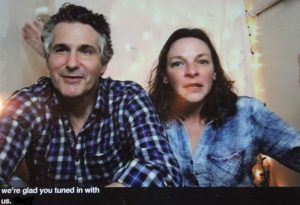 nights.
April 16, 2020.
RELATED POSTS.