Robert Cacioppo
Spanning a career of more than 35 years, Robert Cacioppo has directed well over 200 professional productions. His more recent directorial credits include I Love You, You're Perfect, Now Change, The Curious Tale of the Dog in the Night Time, Lifespan of a Fact, Ho!Ho!Ho! The Christmas Show and Laughter on the 23rd Floor, all for Players Circle Theatre. Some of his other local credits include Fascinatin' Gershwin, Night and Day, Too Marvelous for Words and Red, White and Berlin, all of which, he wrote, conceived, directed,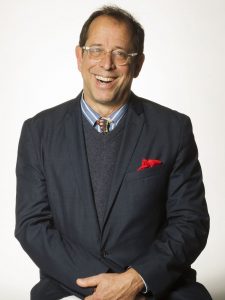 and produced. Selected New York credits include Hamlet at the Judith Anderson Theatre on Theatre Row, Our Town and Hair at Queens Theatre in the Park, and One Flew over the Cuckoo's Nest at Town Hall.
Currently co-founder and Artistic Director of Players Circle Theater at the Shell Factory, Robert was honored by the Florida Professional Theatres Association with the Richard G. Fallon Award for Excellence in Professional Theatre for his tenacity, vision, passion, and leadership for his work of creating professional theatre in the state of Florida over the past 35 years. Other honors include Gulfshore Business Magazine's One of the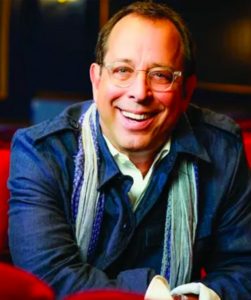 Top 40 Influential Leaders; The News-Press' 125 Influential Local Leaders in the past 125 Years; Angel of the Arts Award for Arts Organization Leader of the Year; and Men and Women of the Year by Gulfshore Life Magazine.
Cacioppo was Artistic Director of Pirate Playhouse on Sanibel Island from 1987-1998. In 1992, he turned that venue into Lee County's first professional theatre. In 1998, Cacioppo founded Florida Repertory Theatre. Under Robert's leadership, Florida Rep. received nine glowing reviews from The Wall Street Journal, being called "One of America's Top Repertory Theatre" multiple times.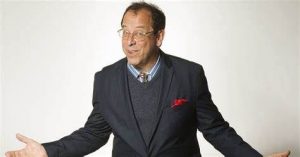 Robert's favorite direction is home in Fort Myers, where he happily lives with his wife, actress/producer (and co-founder of Players Circle), Carrie Lund. They are the proud parents of Matthew and Julia, who appear to be happy, healthy, and wise. For more, please visit www.robertcacioppo.com.
March 1, 2023.