Victor Caroli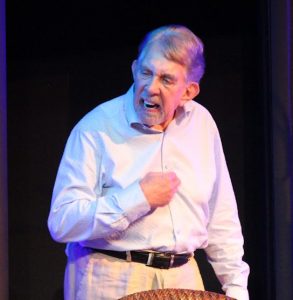 Since coming to Naples 16 years ago, Victor Caroli has played varied roles at local theatres. At The Studio Players, he played the role of Norman Thayer in On Golden Pond and Big Daddy in Tennessee Williams' Cat on a Hot Tin Roof. At The Naples Players, Vic played Herr Schultz in Cabaret, Ralph Bellini in The Last Romance, Hank Hadley in Regrets Only and Dr. Watson in Sherlock Holmes: The Final Adventure. At the Lab Theater, he played Norman Thayer, Jr. in On Golden Pond. At the Marco Players he played Abie Moscowitz in The Interview.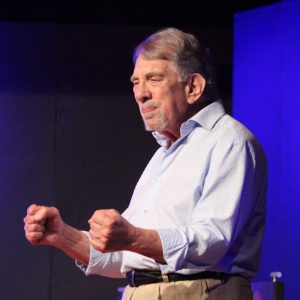 And at Gulfshore Playhouse, he was Erronius in A Funny Thing Happened on the Way to the Forum.
Vic is a retired member of Actors Equity who, in his salad days, worked off- Broadway and Off-Off Broadway, as well as in regional theater, dinner theater and summer stock.
He was also a resident actor at the Cleveland Playhouse as well as at the Great Lakes Shakespeare Festival.
He spent three months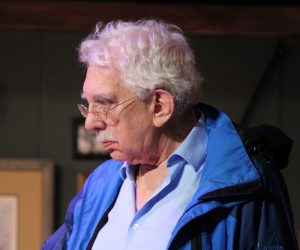 as a guest artist at the University of Rhode Island – as well as having done his share of summer stock and dinner theater. Vic also works as a freelance voiceover artist. He studied theatre at Illinois Wesleyan University.
When he's not on stage, Vic also hones his skills as a talented fine art photographer. To view his photography, please visit https://www.caroliphotoart.com.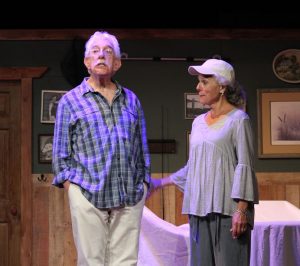 On February 11, 2022, he will portray Fred in playwright Bill Johnson's The Baggage Handler (in which two souls trying to get into the next life must deal with the baggage they've been carrying), one of six short plays included in the Centers for the Arts Bonita Springs' presentation of Funny Shorts LOVE!
February 7, 2020; revised February 2, 2022.