In Gerrie Benzing's class, musical theater is more than the basics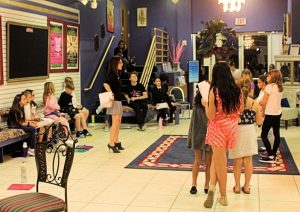 Gerrie Benzing can't have enough theater in her life. She takes every opportunity to perform (and will appear next in The Full Monty for New Phoenix Theatre). Her day job involves answering questions and selling tickets in the Florida Repertory Theatre Box Office. And after hours, you'll find her teaching musical theater classes at Cultural Park Theatre in the Cape.
Cultural Park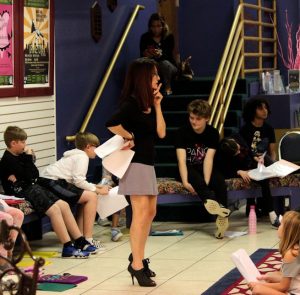 has provided some of the best theater classes the region for over 30 years. Through their Educational Department, Cultural Park offers a full range of classes for students interested in acting, musical theater, theatrical design and technical theater. The training is tailored to each student's level of interest, ability and experience. While education in the performing arts and cultivation of each student's theatrical skills is paramount, Cultural Park's faculty goes the extra mile to make each class fun, engaging and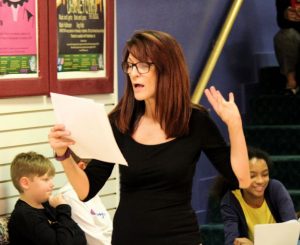 impactful.
Since January 15th, Benzing has been teaching musical theater to a new generation of thespians, ages 7 to 16. But she's not just showing them how to build a character using tools such as voice inflection, facial interpretation and body language. She's also enabling them to process the dire news coming out of Australia, where brushfires have consumed nearly 16 million acres and destroyed more than 1,400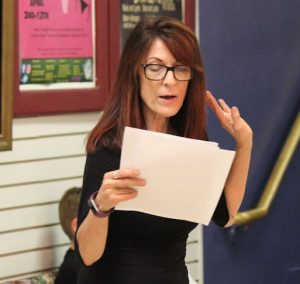 homes.
"I wrote a show about the animals being endangered by the fires in Australia," Gerrie divulges. One biodiversity expert estimates that as many as 1 billion animals (ranging from mammals, birds and reptiles to bats, frogs and invertebrates) have either perished in the smoke and flames or as a direct and proximate result of the destruction of their natural habitat. Benzing's show centers on a boy who cares passionately about their fate and the staggering loss of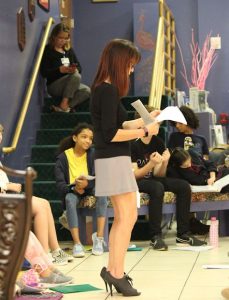 animal life.
By design, all theatrical productions are intended by their creators (not only the playwrights, but the production teams that brings them to the stage) to make audiences think and feel. But for actors to accomplish those lofty and laudatory goals, it's necessary for them to develop and foster a high degree of empathy – not only for other people, but for animals and the environment.
And that's precisely what Benzing's learn-by-doing method accomplishes.
Of course,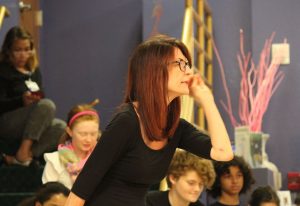 Benzing is assisted in her developmental approach by her considerable training and experience. She has appeared in more than 14 productions at Cultural Park Theater alone.  She has directed six main stage productions at Cultural Park Theater, including Chicago (2019), Sister Act in 2018 (for which she won a Cultural Park Theatre Best Director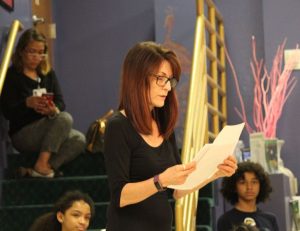 Marquee Award), Boeing, Boeing in 2016 (for which she won as Cultural Park Theatre Best Director Marquee Award) and Peter Pan (for which she garnered a Cultural Park Best Director of a Musical Marquee Award in 2014). And as the Creative Director of Monologues4kids.com, Gerrie has written numerous children's plays and over 500 monologues for clients worldwide (which dozens have used to win movie roles, theater auditions, talent shows, pageants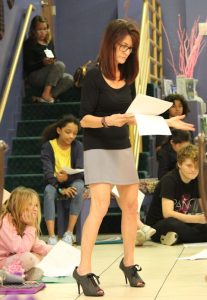 and secured professional representation).
Her current musical theater class runs Wednesdays through March 25. But if you or your child missed this one, don't fret. Gerrie's been teaching at Cultural Park since 1993 and regularly teaches Broadway Babies (ages 4-7) and musical theater for aspiring actors 8 years old and up.
February 5, 2020.
RELATED POSTS.